Playing Musical Chairs.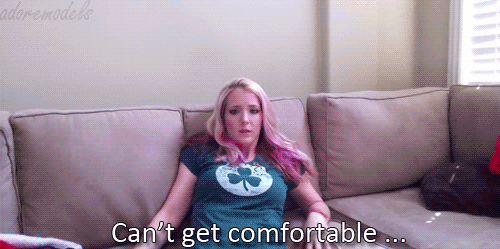 It's super hard to get comfy. Try finding a position that you will remain comfy in after  five minutes. It's almost impossible.
Least You're Not Pregnant. 
Periods always have an upside. You're not pregnant! Time to get drunk and celebrate!
Life Gets Bloody Very Quickly. Periods are scary as it is, but try sneezing or farting when you're on. It's terrifying. You essentially explode on both sides, and it can get messy.