James Corden is one of the nations most loved comedic personalitites. His success has led him from the hilarious star of BBC3 sitcom Gavin and Stacey, to chat show king in the US, where he hosts the infamous Late Late Show.
Here are some of the times the Londoner has been at his very very best.
1) Gavin & Stacey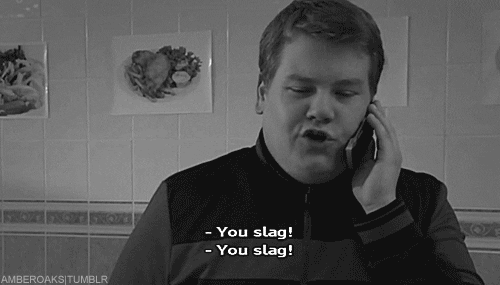 Created with fellow comedic genius Ruth Jones, Gavin & Stacey quickly became one of the countries favourite sitcoms. The show depicted the day to day life of best friends Gavin and Neil. If you haven't watched the show, I highly recommend you do.
What's ocurrrring?
2) He always plays the lovable character …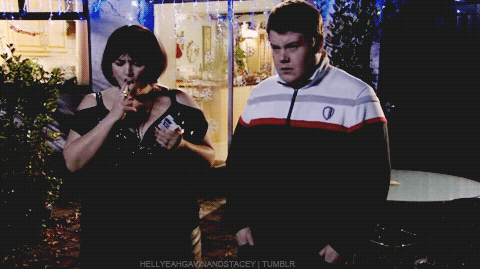 Smithy became one of the most lovable characters on our screen, the big dope. A trait often carried by Corden throughout his career.
3) Carpool with Obama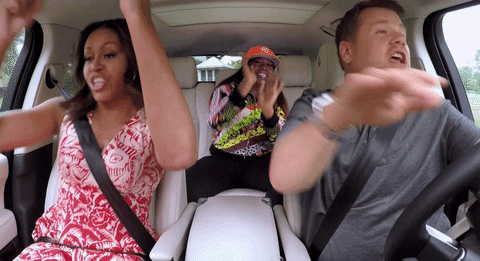 Corden took the US by storm when he took over hosting the Late Late Show. But as a child I bet Corden could not envisage one day having a karaoke sesh with the First Lady of the United States Michelle Obama, and Missy Elliot.
4) His sketches on The Late Late Show
His Carpool Karaoke segment has certainly taken the world by storm, and very quickly became viral, but his sketches on the show as nothing short of genius as well. It's no surprise Corden is regarded as one of the best comedic writers about.
5) His relationship with One Direction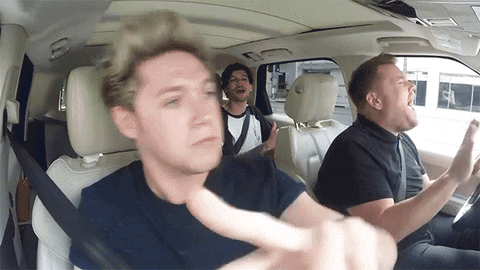 It's well documented that James holds a special place in his heart for the boy band, and I think the feeling is very much replicated. James has often been intimate with the stars.
6) His love of Take That is something to be admired
James hasn't exactly been shy of admitting his passion for the 90's group, admitting several times he'd regularly put on performances for friends, fzmily, and the bathroom mirror as his favourite boy band. He disclosed he also tried to genuinely make it in a boyband prior to making the switch to acting.
7) He's an award winning actor 
He's won many an award in his time. BAFTA's for Gavin and Stacey, Emmy's for the Late Late Show, and even a Tony award for his performance on stage for his lead in One Man, Two Guvnors. Is there anything Corden can't do?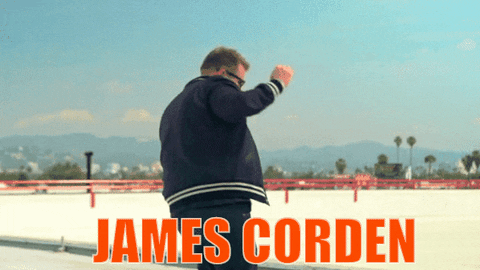 8) He honestly doesn't give a shit about making a fool of himself..
If it's not the top of his voice bellowing of stars hits in carpool karaoke, it's the sketches which put Corden in a position of embarrassment. This is where James at his best, and most amusing though.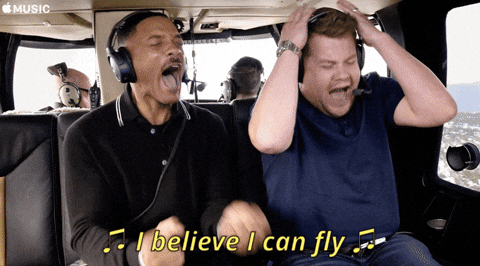 9) On the back of the previous point, you just can't take him seriously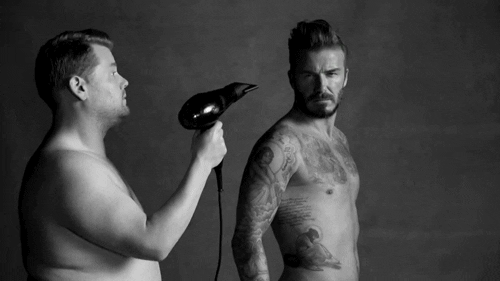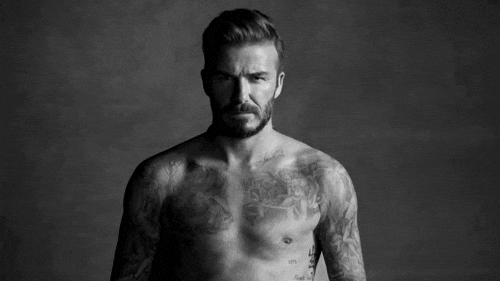 Even in the most serious of situations, you just can not help but laugh. Here is grooming Mr Beckham in a topless model shoot, as you do.
10) Carpool Karaoke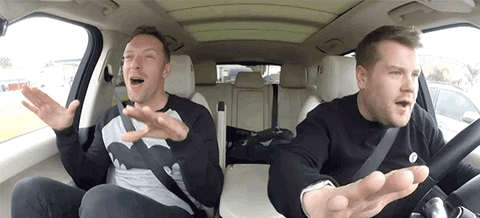 As Carpool Karaoke has proved, there is nobody you would prefer to take along journey with than Mr Corden and there's absolutely no debate regarding the topic.
12) He's down for pretty much anything ..
We've already established he's not afraid to make a dick out of himself, and I think this just goes to further reinforce that point. He's not afraid to dress up.
13) Hr's got your back …
As he proved with Kimmy Kardashian, he'll have your back if someone chats shit about you ..
People making jokes about @KimKardashian tonight would do well to remember that she's a mother,a daughter,a wife,a friend.Be nice or shut up

— James Corden (@JKCorden) October 3, 2016
This tweet was on the back of the news Kim Kardashian had been robbed at her Paris residence back in 2017.
14) He makes time for the fans ..
He's not one to throw a diva like strop and snub his fandem, or a least as far as we're aware. But he enjoys taking the occasional selfie with fans.
15) His tribute to George Michael
Was special. It summed up the mood of a nation, following the death of one of our favourite musical heroes. You could see it was an emotional one for Corden, who disclosed he grew up idolising Michael, and shared an insight into their Comic Relief skit.