Ellen is pretty much, one of the most successful female comedians of all time, not to mention being a woman of all trades, she has near enough managed to try her hand at everything during her long and successful career.
On her list of accomplishments is acting, chat show hosting, stand up…and let's not forget that she gave the character of 'Dory' from Disney/Pixar's Finding Nemo, the most adorable personality we've ever seen in a cartoon fish!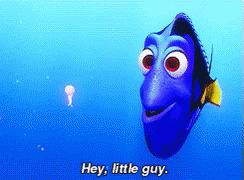 & Her success doesn't stop there, she's authored four books and is a regular host at awards ceremonies, from the Emmys to the Oscars, Ellen has also taken on plenty of presenting duties over the years!
Advertisement
But it wasn't always this way and like any 'normal' person, she's had to work hard from her humble beginnings as a Vacuum Cleaner Saleswoman (yes, it's true! See point numero uno!) and gradually work her way up to where she is today! (Today being that is now worth over $450 million thanks to her daytime talk show, The Ellen DeGeneres Show!)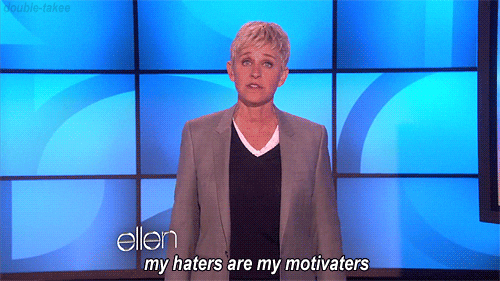 If you're interested in learning more about Ms DeGeneres success story, then keep reading! It's pretty impressive!
1. She used to work as a vacuum cleaner saleswoman

Yes, she may be a huge, wealthy success today, but she had very humble beginnings and had many odd jobs before heading up to big time, other than Hoover's biggest blagger, she also tried her hand at working as a paralegal, a waitress at TGI Friday's, and an oyster shucker in New Orleans!
Advertisement
2. She was molested by her stepfather

Not only did Ellen have very humble beginnings, but she also had quite a tragic childhood… she has revealed that her stepfather (who has now passed away), said that he needed to "check" Ellen's breasts to compare a lump he felt in her mother's.
"He thinks he feels a lump in (my mother's) other breast, but he doesn't want to alarm her so he needs to feel mine to make sure."
Advertisement
Ellen adding that he "made me lie down because he said he felt hers while she was lying down."
The talk show host revealed in an interview with Allure that this abuse then escalated into 'other things.'