Ever watched The Little Mermaid and wished you could just forget about the world and retire to a life under the sea? Well, B&M isn't quite offering budget scuba-trips to live out your fantasy just yet (although we're hoping that it will happen sometime soon,) but they are offering the next best thing!
The budget bargain chain has recently jumped on the trend of this aquatic being, and have released a series of homeware and clothing products inspired by the mythical mermaid.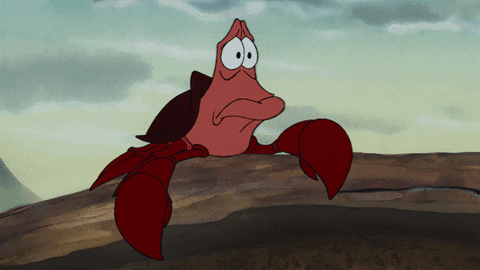 There's now no need to get your feet wet to live out your mermaid dreams. You can simply transform you bedroom into a magical underwater haven using this mermaid-themed bedding.
The set is several shades of calming ocean-blue, recreating the gentle flicker of sunlight as it pierces the calm waters of paradise. The mermaid herself is silhouetted against the lighter tones, her hair flowing and fin fanned spectacularly behind her. She is surrounded by bubbles and the text reads "mermaid kisses, starfish wishes."
In the 1989 film, Ariel wishes to explore the human world after being dissatisfied with her life in the underwater Kingdom of Atlantica. After rescuing a a prince when his ship was wrecked during a storm, Ariel visits the sea-witch Ursula and trades her beautiful singing voice for the chance of being human for three days. But you won't have to wish very hard to get this duvet set, because it's yours for an amazing £16.99.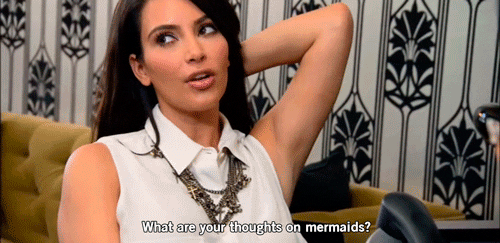 According to B&M's website, the set includes 1 double duvet cover and 2 pillowcases. It describes the product as "a stunning set for you to dress your bed so you can lounge and sleep in luxurious comfort."
A single set is also available, and will set you back £12.99, four pounds cheaper than the double set.
B&M posted the duvet set on their instagram account and it's already proving to be a big hit.
The post has already racked up 751 likes after one day, with people commenting things like "omg yes" and "love it!"
Also included in their new Mermaid range is a fabulous reversible tail blanket.
This glitzy children's throw comes in two colours – blue or hot pink. The sequins on the bottom of the fin change from blue to silver when brushed the other way, so you can make unique patterns and always stand out looking amazing.
B&M says, "Add some sparkle to your little one's life with this fabulous reversible sequin mermaid tail blanket."
"Your child will love the bright colour and shiny sequins, especially as they can change colour with the simple brush of the hand."
The throw can be yours for only £8.99.
So, what are you waiting for? Head to your nearest B&M Bargains today and become the Mermaid Princess you've always wanted to be.