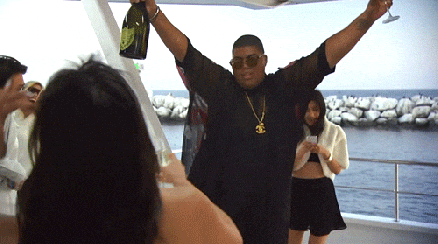 Happy days folks! In the fight against a*sholes who still wear real fur, the Good Guys (aka all the people who refuse to wear real fur) have just had a major player join their team; the one and only global fashion giant – CHANEL!
Yep, that's right, Chanel will no longer be using the skin from crocodiles, lizards, or stingrays! In fact, their range of python skin bags was taken down from the Chanel website on Tuesday, 4th December. AMAZING!
"But what about fur!?" I hear you ask. Yep, fur is going too! As part of this amazing step in the right direction, Chanel will also be banning the use of fur from animals such as racoons (!?), dogs,, minks and rabbits. It will, however, be a while until they remove already existsing products which use such fur from the shelves.
The high-end fashion brand will be reseatching and devloping sustainable 'agri-food' textiles and leathers for their future designs, meaning that they'll have an impact on the environment. Even BETTER!
Why the sudden change of heart? Well, in all honestly, it probably has something to do with the fact that it's becoming increasingly difficult for them to source pelts which met Chanel's own quality and ethical standards. (Although I'm still not personally sure how usuaing real fur could be considered ethical in any sense)
A Chanel spokesperson told CNN:
"At Chanel, we are continually reviewing our supply chains to ensure they meet our expectations of integrity and traceability.
In this context, it is our experience that it is becoming increasingly difficult to source exotic skins which match our ethical standards."
More so, in recent years actual genuine fur has incresingly been seen as both outdated and unfashionable, with many many brands commiting themselves to only using fake fur in their products.
Other amazing designers who've also seen the light and banned the use of real fur in their designs include huge names such as; Gucci, John Galliano, Armani, Coach, Donatella Versace and Michael Kors!
Karl Lagerfield spoke with industry publication Women's Wear Daily, saying:
"There is a problem of supply and that was not Chanel's business anyway. We did it because it's in the air, but it's not an air people imposed to us. It's a free choice."
Various animal rights campaigners from all over have praised this strong sign of progress, and now of course are calling for even more companies to follow Chanel's inspiring lead.
People for the Ethical Treatment of Animals (PETA) made the following statement on their website in the way of Chanel's announcement:
"There's nothing trendy about using stolen skins from tormented animals for clothing or accessories.
Recent advancements in textiles have made faux fur and vegan leather nearly indistinguishable from animal pelts and skins, far more sustainable, and infinitely customizable, meaning there's simply no reason to breed and kill animals for fashion. [sic]
It's clear that the time is now for all companies, like Louis Vuitton, to follow Chanel's lead and move to innovative materials that spare countless animals a miserable life and a violent, painful death."