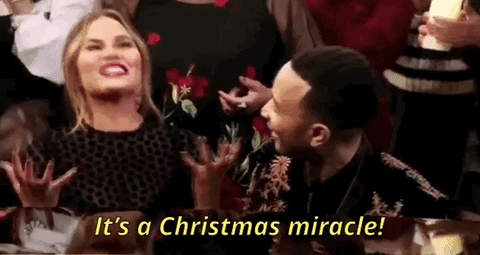 When Dakota Nelson married his wonderful wife, Ream, he knew he'd found the woman he would be spending the rest of his life with feeling happy, fulfilled and loved. She was charming, kind humorous and loving, and their marriage was more than either of the pair could have ever imagined. They were even blessed enough to have a large, happy family with 7 (yes SEVEN!) fantastic children.
However, this happy union was not meant to last. During July of this year, tragedy struck, derailing their entire lives; Ream Nelson suffered for a completely unexpected heart attack, and passed away.
According to Dakota himself, he and his wife were just laughing in their garage when he had to put his tools away. When he returned a mere 5 minutes later, he found Ream lying on the floor, turning blue and not breathing. Dakota jumped into action and performed CPR on Ream while his 11-year-old called 911.
"It is hard to accurately describe in words what it is like to have found my beautiful wife, whom I have fallen in love with and grown closer to in our 17 years of marriage on the floor, eyes open and unresponsive with our three-year-old standing over her. Having our children witness this is unthinkable." The heartbroken father explained.
They arrived at the hospital in Idaho Falls and were told that Ream had suffered a massive heart attack. Her brain had been without oxygen for 20 minutes which caused massive bleeding and severe damage to it. She was in a complete coma weeks before unexpectedly passing away.
All of a sudden, Dakota found himself having to raise his 7 children, aged between 1-16, all on his own, and as you can probably imagine, raising 7 children is not a cheap feat. It put a huge strain on their financial means, not to mention the fact that Dakota and Ream did not have access to health care because they earned too much to qualify for Medicaid… but also their earnings are not enough to afford health insurance.
So amidst the pain of having to grieve for the passing of his beloved wife, Dakota also bore the pain of having to juggle 3 part-time jobs in order to keep his family (barely) afloat.
Fortunately, however, this story does have an ending as happy as it could be. A generous and anonymous 'Secret Santa' had heard about the ordeal the Nelson family had to go through and so wanting to spread the spirit of Christmas, they sent the Nelson family something to smile about.
With the help of the local news channel, East Idaho News, the Secret Santa delivered a special gift to Dakota and his family. All dressed up in his suit and together with his children, Dakota found himself welling up when receiving the gift in question.
"There's a lot of people who care about you." The local news reporter said to the now crying Dakota.
They then handed a box which contained two different $1,000 worth of gift cards… and an $8,000 check. Dakota completely broke down on TV, completely overwhelmed by the incredibly generous gifts him and his family had received. Eventually, he was able to express just how grateful the much-needed help was.
Of course, no amount of money or gifts could ever truly replace being able to spend Christmas with their beloved wife and mother, Ream, and it wouldn't exactly make it as happy as it used to be. But at least the total of $10,000 Dakota and his children received is enough to guarantee that they will all finally have something nice to celebrate together this Christmas.
And also, letting the family know that they certainly are not alone in the current battle they are facing is a gift all in itself, wouldn't you agree?
In fact, even you can help you can help Dakota and his 7 children get back to their feet by donating to their GoFundMe page, which Ream's sister set-up for the family. You can access their page here.
And any little helps!
You can watch the incredibly emotional moment when Dakota receives the gift in the news report below!
And may their story always remind us what Christmas really is all about- spreading happiness and uplifting the spirits of one another in any way we can. Be kind, it's Christmas! And not everyone is as fortunate as the rest of us.