With games like Fortnite and Minecraft seemingly everywhere over the past few years, you could be forgiven for thinking that gaming is a young person's pastime. However, there are certain games that have a universal appeal, and are enjoyed by people of all ages and backgrounds.
According to this latest story, one such game is Mario Kart 64, a legendary N64 title that Nintendo released in 1996. For those of you who don't know, it's basically a racing game set in the Mario universe, featuring characters such as Princess Peach, Luigi, Yoshi, Toad, Bowser, and of course Mario himself.
The characters race around tracks like the one pictured above, using a number of items to boost their own performance or hamper that of their opponents. One such item is the blue shell, which can quite easily end real-life friendships.
It was incredibly popular with young millennials back in the 90s, but it would seem that the older generation love it too – at least, these two do.
A Reddit user going by the name of 'bork1138' recently revealed that his two pensioner parents have a novel way of deciding who has to get up and make a cup of tea – they race for it on Mario Kart.
Apparently they've used the trick every day since 2001 and the tradition is still going strong. 'bork1138' uploaded these photographs of his loving parents sat in the living room battling it out to see who would win the race.
There are some rules in place, to ensure a cordial atmosphere afterwards. Apparently, neither one of them is allowed to use any of the many tricks and shortcuts featured in the game, because this would make the game unfair and probably end up causing a row. See, I told you – blue shells!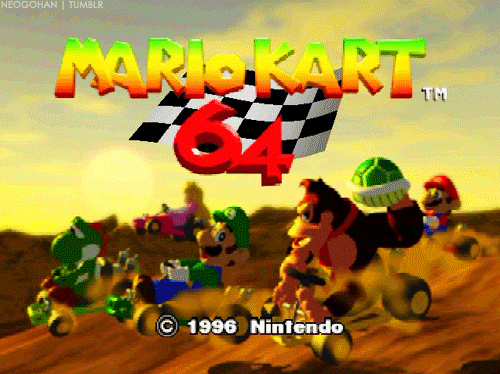 The Reddit user revealed that they normally play the game in race mode but have occasionally used the 'best of three' battle mode just to make things a bit more interesting.
His dad's favorite character to race with is Toad, while his mother uses Yoshi. In a cute twist, the Nintendo 64 they use to play the game is the very same console that they gifted to their son as a Christmas present back in 1999.
I guess they really got their money's worth out of that thing!