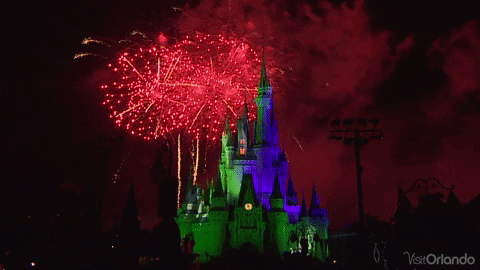 Good-Guy Gary Sinise, the actor probably best known for his role as Lt. Dan in the classic movie "Forrest Gump" is known for long work helping veterans and various veteran groups.
For example, over the years there have been stories of him flying veterans to the National World War II museum in order for them to tell their stories, and he has served veterans Thanksgiving dinner many times in the past. However, a new story of his involvement with veterans has recently emerged, and I personally think it's the most magical one yet.
You see, this year, Sinise has decided to not just focus on veterans, but also their children – namely, the children  who have been left behind when one of our countries heroes tragically passes away during their service. You may also know such children under the group name "Gold Star Kids"
According to KCAL-TV, the Gary Sinise Foundation recently filled 15 planes with Gold Star families and flew them to Walt Disney World down in Orlando, Florida as part of a special Christmas gift from him to them called the "Snowball Express".
It is reported that Sinise said himself;
"Each one of these children who are going on these airplanes have lost a parent in military services – either combat related or illness or unfortunately suicide sometimes. We wanna take care of these kids and make sure they know we don't forget. About 1,700 people from 15 locations across the country board the Snowball Express on their way to a 5-night vacation in Orlando, Florida," 
But that's not the only magical thing about this trip. Santa Claus himself, despite his very hectic schedule this time of year, made an appearance to see them all off from the West Coast with his better half Mrs. Claus, at Los Angeles International Airport last Saturday morning. However, instead of arriving on his usual reindeer-led sleigh, they arrived via helicopter!
The first person to greet Santa was young Desmond, whos father Army Sgt. Myles Penix sadly died during service back in 2016.
"I (didn't know) that he would be here in a helicopter — I thought he was gonna be jumping out of there in a parachute," Desmond said.
Desmond was truly enjoying the trip, and was accompanied by his mother Jade, who said that the trip was incredibly important in the healing process.
"It's just important 'cause of all of the bonding that we get to do. He gets to find friends who are just like him, and I get to find ones that have lost just like me," she said.
"It's easier when you find people who've gone through the same thing. So it's an amazing experience. All of the different tributes they have, and all of the different balloon releases where I get to write a message to my husband; it's amazing."
It just goes to show how amazing, yet humble Gary Sinise truly is. Our utmost respect to you as always, Lt. Dan! I can certainly smell a Time's Person of the Year in your future, hopefully!