"Roses are red, Violets are blue, sugar is sweet, and so are you". These type of rhymes are synonymous with Valentines Day. However these days they tend to be delivered with a modern twist, and are often hilariously inappropriate.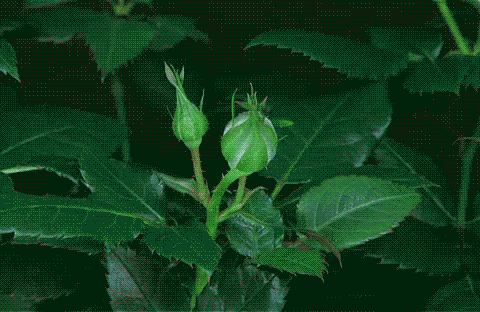 But I bet you don't know much about the original number? It can be traced back to author Edmund Spenser, from the classic The Faerie Queene.
In fact here's the original wording for the classic, which has now become an integral part of modern romantic culture.
"She bath'd with roses red, and violets blew,
And all the sweetest flowres, that in the forrest grew."
You really do live and learn!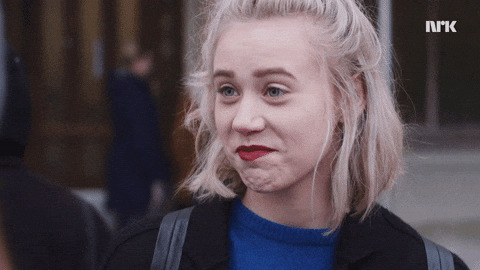 Anyway, back to the less romantically provoked verses, here are a selection of our favourites.
1)  This Star Wars based number is brilliant, although I have to say it's the accompanying meme that makes it. 
roses are red
violets are blue
finn loves rey
and rey loves finn too pic.twitter.com/WOeJSbrLBE

— erin of tarth (@SerJaimeOfTarth) February 27, 2018
2) I think somebody needs to go check on Annie here. I can imagine her sat on a rocking chair clutching an Adele record and a bottle of Malibu. 
Message to my ex: Roses are Red Violets are Blue So glad I finally realized I'm better off without you.

TheDream ForSundaysBest

— MAYWARD SKRENGGE (@Annie29736845) March 3, 2018
3) A slightly more sinister number here, that will certainly instil paranoia into the reader ..
Roses are RED
violets are BLUE
She is dating someone else also
You dnt have any CLUE

— kalyug ka devta (@tweetiya_singh) February 28, 2018
4) Pure genius featuring Tracey Beaker here …
roses are red
there's fish in the sea pic.twitter.com/2RQB7ACrGg

— Char (@charanderson98) August 7, 2016
5) This tweet featuring Kim Kardashian makes no logistical sense but is hilarious .. 
roses are red
violets are blue pic.twitter.com/VNYbZSOUnn

— Ty (@STRAYEDAWAY) August 16, 2016
6) Well, this certainly escalated. Nothing screams romance like a chewed pet rodent. 
Roses are red
The world is big pic.twitter.com/BvaJ2xUSvN

— No Chill Poetry (@nochillpoetry) August 5, 2016
7) It's sometimes difficult to laugh at anything related to mental health, but it's safe to say the pure wackiness of this one makes it amusing to say the least 
Roses are red
My mental health is whack pic.twitter.com/qLujp1K7GU

— ellie belly (@EllieRivera1) August 18, 2016
8) Well, another news story of bizzare substance, which seems to be a common theme … 
Roses are red,
I plucked my brow, pic.twitter.com/vUYLPJAJZR

— Jason (@ayyjqce) August 11, 2016
9) This dis is just brutal ..
Roses are red
You're as cold as ice pic.twitter.com/24PDARCVhD

— aysha (@alycxne) August 17, 2016
10) Tom Harlock here displaying an inventive way to deal with Zayn Malik's haters. Kudos Tom. 
roses are red
violets are blue https://t.co/0LBQJtapVz

— tom (@tom_harlock) August 16, 2016
11) A tad more inventive with this number, featuring the inclusion of Marvel's very own Captain America and Iron Man.. 
Roses are red
Airplanes can fly pic.twitter.com/QtbmIprtDk

— AJ ??????✨? (@cactusleggy) August 18, 2016
12) I don't know how the "skin is clear" part qualifies as a "Roses Are Red" accompaniment but with amusing meme attached, we'll allow it…
Roses are red
My skin is clear pic.twitter.com/bA7FjSHdwQ

— joey (@JAlLBATE) August 19, 2016
13) Another shout out to the socially anxious here, with a well positioned meme .. 
roses are red
i make a bad first impression pic.twitter.com/ouflMWb7O5

— (ren)tal (@gublerlwt) August 17, 2016
14) Because why not include a chicken in a romantic limerick? 
roses are red
sugar is sweet pic.twitter.com/1YjlQpSXA3

— jess? (@jess_huntx) August 19, 2016
15) My favourite so far with relative ease. Probably the longest worded, ingenious one to date … 
Roses are red
Daises are smaller pic.twitter.com/fkJWl5GqMv

— memes (@memeprovider) August 21, 2016
16) This number features what we'd define as a mental breakdown. I sincerely wish nothing but dehydration on this strange being. 
Roses are red
and they are flowers pic.twitter.com/47lx4yESEy

— ?????? ???????? (@dgahk) August 12, 2016
17) A quite simply brilliant inclusion of Labour leader Jeremy Corbyn here. Can cats have political allegiance? 
Roses are red
Politics is glory pic.twitter.com/RHX8YrItqb

— Lord Rhys Croft ? (@rhyscroft) February 12, 2018
18) A rather to the point meme here. Always did strike me as to why violets were compared blue. The cynicism here is very much welcomed. 
19)