Sometimes eating something spicy or not cooking something long enough can leave us in a terribly awkward situation the morning after.
It makes for a horrible situation because most of the time there's not enough toilet paper in the bathroom. But as long as we've got something to preoccupy ourselves with, we're usually fine.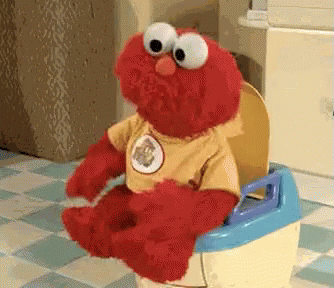 As horrible as being camped out on the toilet is, most of us tend not to share the experience with our friends. It's not exactly table conversation.
---
Advertisement
---
But it appears that's not a thought Nicole McCourt had when she was stuck on the toilet, having a sh**y time.
She decided to text her friends and share the gross experience of being stuck on the toilet with a gippy stomach.
---
Advertisement
---
Nicole sent the texts to her best friend and goes into some pretty grim details about the whole experience.
According to Nicole, the whole experience started when she purchased a drink from Holland and Barret. Nicole bought a drink that only had 12 calories in it. Did she accidentally buy a super detox drink?
Of course, the drink didn't taste that nice, but in less than an hour, Nicole had the worst experience any teenager could have had.
When Nicole found herself trapped on the toilet, she grabbed her phone and started texting her best friend for emotional support.
---
Advertisement
---