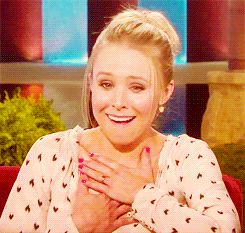 Brad Henn, a heartbroken, 40-year-old Dad spent more than 200 hours placing 300,000 lights on his home in order to honor his 2-year-old daughter who tragically passed away after being crushed by his own truck.
Brad's daughter, whose name was London, was just 21 months old when she sadly fell from the front passenger side of his truck. She had freed herself from her own child seat in the back, climbed to the front of the truck and toppled out of the side before Brad had time to react.
The door was then opened, which was when she fell out and was killed by the trucks rear wheel. Brad and London had been on their way to pick up 12-year-old Tristen, London's brother when the tragedy happened.
The police investigated the incident, which took place back in 2012, and it was ruled as a tragic accident.
However, understandably overcome with grief, Brad wanted to do something in order to mark what would have been his little girl's birthday on December 5th. And so, he set out about hanging Christmas light in all her favorite colors – pink and blue.
He named his creation "London's Lights".

London's Lights bring in thousands of visitors. Credit: SWNS
And since then, the display has grown and grown, year after year, and today currently amasses to 300,000 lights! It also attracts around 50,000 visitors annually. Not only that… but the display also helps to raise money for the hospital which fought so hard to save little London's life.
Brad, of La Vergne, Tennesse spoke about the event:
"She was my youngest. She was full of energy. She was a pure joy and a delight. We were inseparable. Life couldn't have been any better. I knew I had to do something to honor London's life. She was such a pure joy and she knew no strangers. I decided to decorate the house in her honor, and it has just grown and grown."
Opening up about the tragedy itself, Brad Henn also said:
"She had gotten to the age when she was able to push the button on her harness and she managed to wiggle free of her restraint. She climbed into the passenger seat just as I pulled over and the boys were approaching the car."

The 300,000-bulb display is a touching tribute to Brad Henn's little girl. Credit: SWNS
He continues:
"I could see it happening in that split second before it did. They opened the door and I reached for her shirt, but she fell forward. I tried to break the truck, but it jerked forward. It happened in the flip of a switch. I ran to pick up her lifeless body, and I walked home, my tears mixed with her blood. I knew she was dead."
Passers-by jumped into action the moment they saw what was happening, one even performed CPR, but alas, despite their best effort, London sadly passed away.
The idea for the display itself came to Brad just months after London's death, and eventually grew from there.
As mentioned previously, this year Brad spent over 200 hours (across 53 days) putting up this year's display. He began on October 1st in order for it to all be ready for Thanksgiving.
The display also does well for the community. All donations are sent to Vanderbilt Monroe Carell Jr. Children's Hospital, which is where London was sent following her accident.
Visitors who come to see the lights from all over give money, but also donate toys which are then passed on to charities which help sick children and people in need over the festive period. Over the years since London's death, an estimated 4,300 gifts have been donated as part of the toy drive.

Credit: SWNS
Brad added:
"Helping other kids and people has helped me heal. London's Lights has helped me rise above the emotion. I could sit and wallow at Christmas but instead, I'm doing something in London's memory that makes people really happy."
Well, Brad is a true inspiration. In the face of a grave tragedy, he found a way to turn it around for him and his family in order to allow others to benefit from it in a positive way. A truly heartbreaking yet inspiring story!