The Walking Dead is everyone's favourite post-apocalyptic zombie drama, developed by Frank Darabont for ABC. It is based on the comic book series of the same name by Robert Kirkman, Tony Moore and Charlie Adlard. It is a huge success and has been renewed every year, with a ninth season due to premiere late 2018.
*
Andrew Lincoln plays the main man, Rick Grimes, who wakes up from a coma to find America has become overrun with zombies…not the best way to wake up from a coma. He soon reunites with his non-zombie family and forms a group with other survivors.
Together they struggle to survive in this zombie-filled world, not only because of the 'walkers' themselves, but also because of opposing groups of survivors. Very often, the living are more dangerous than the dead.
*
The programme has spawned a massive franchise, including a spin-off series 'Fear The Walking Dead.' Fear the Walking Dead features a different set of characters, developed by Kirkman. The series starts at the onset of the zombie apocalypse, and follows several people that escape Los Angeles as the military attempts to quarantine the city, and seek refuge along the west coast of the United States and Mexico.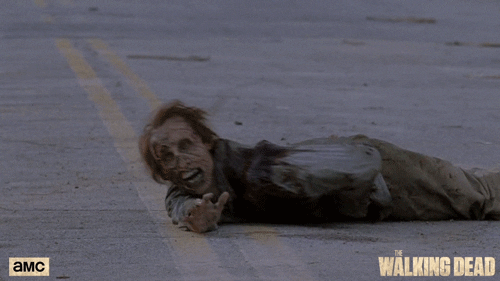 So after a long day of filming, covered in blood and shooting zombies, have you ever wondered who the cast go home to, to clean off that blood and assure them that zombies aren't real?
Well wonder no more, because here we reveal 19 cast members from The Walking Dead and their real-life partners. Enjoy…
*
1. Sarah Wayne Callies and Josh Winterhalt 
Sarah Wayne is the actress behind Lori Grimes. She is the wife of the main man, Rick Grimes. Once every turns zombie, Lori must give up her life as a school teacher in order to learn how to defend herself. She is also known for her role as Sara Tancredi on Prison Break.
Sarah met Josh Winterhalt when they were both studying at Dartmouth University. They started dating in 2001 and were married by 2002! Talk about a quick wedding. They have two children together, Keala and Wayne.
*
2. Andrew Lincoln and Gael Anderson 
Andrew Lincoln is the main man of Walking Dead, starring as the main protagonist, Rick Grimes, in all eight seasons so far. He started out his acting life at the Royal Academy of Dramatic Art in the UK and went on to star in movies such as This Life, Love Actually and Teachers.
*
Andrew is currently married to Gael Anderson since 2006. They have been happily married for 11 years. This couple has two children together, a boy named Arthur and a girl named Matilda.
Gael worked alongside Andrew on the set of Teachers in 2001. Andrew played the role of Simon Casey. Andrew has admitted in the past that he doesn't use a smartphone and doesn't have any social media. He relies on his wife and his team to live screen-free.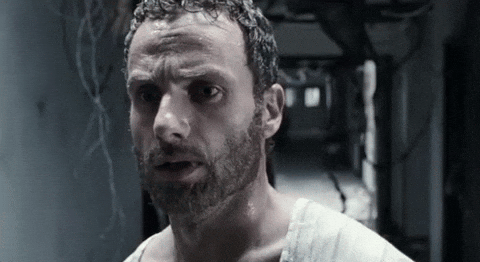 *
3. Michael Rooker and Margot Rooker
Michael Rooker is one of the antagonists on the show, toying with the other characters. He eventually goes on a journey of reevaluation and tries to be less violent. He has starred in quite a lot of films, such as JKF and Henry: Portrait of a Serial Killer. Most recently, he has starred in Guardians of the Galaxy as the whistling alien, Yondu.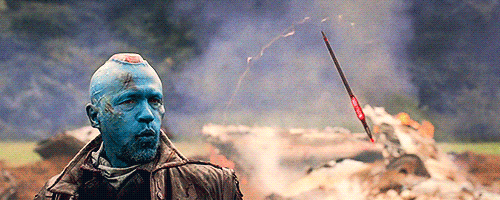 *
He is a spiritual warrior who can control his killing arrows via sound waves (hence the whistling.)
In 1979, Michael married his wife, Margot Rooker. They live with their two children in a house in California. It seems like acting runs in the blood, because their daughter, Alynne Rooker, has taken after her parents and is an actress as well as a director in Hollywood.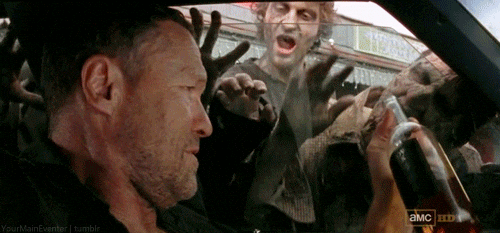 *
4. David Morrissey and Esther Freud
David Morrissey plays the ruthless 'Governor' on The Walking Dead. He is the leader of Woodbury and is known for killing off quite a few characters on the show. Morrissey is an English producer, actor and screenwriter and began acting in the Royal Shakespeare Company.
Morrissey married the beautiful Esther Freud, the great-granddaughter of Sigmund Freud. She herself is also a writer and an actress. She married David Morrissey in 2006 and they currently live with their three children in their home in Walnerswick.
*
5. Michael Cudlitz and Rachel Cudlitz
Michael Cudlitz plays Sgt. Abraham, boyfriend of Rosita Espinosa. He accompanies her on their journey to Washington along with Dr. Eugene Porter in order to find an alleged cure for the outbreak. He becomes Rick Grime's right-hand man once he joins their group. The actor is also known for starring in other shows like Southland, Band of Brothers and 24.
He grew up in New Jersey and graduated from the California Institute of Arts. This is where he met his wife, Rachel. They started dating there and got married not long after. They have twin boys named Max and Mason, both born in 1997. Rachel has acted in ER and Beverly Hills, 90210.
*
6. Jon Bernthal and Erin Angle
Jon portrays the character of Shane Walsh, a guy obsessed with Rick's wife and very jealous of Rick himself. He has starred in several movies, including The Wolf of Wall Street, Fury, The Accountant and many, many more.
Jon learned the art of acting at the Moscow Art Theatre in Russia where he also played on a Russian professional baseball team. He then went to star in the short-lived TV series, Eastwick. He married his wife, Erin Angle, in Maryland. They have three children called Henry, Billy and Adeline. They live in a multi-million dollar cottage in Venice, California.
*
7. Andrew J. West and Amber Stevens
On the show, Andrew J. West played Gareth, leader of a group called Terminus. The shocking thing about Terminus is that they are all cannibals. Rick and the group run away when they find this out.
The actor is most famously known for starring in the TV shows Greek and Once Upon A Time.
*
Andrew met Amber Stevens on the set of the hit television show Greek, and they began dating until 2014, when they tied the knot in Los Angeles. Amber's first big screen role was in The Fast and Furious: Tokyo Drift.
Amber is bow a famous actress and model best known for her roles in 22 Jump Street and The Carmichael Show.
*
8. Chandler Riggs and Hana Hayes 
Chandler Riggs plays Carl Grimes, son of Rick and Lori Grimes. He was only a child when the 'apocalypse' began.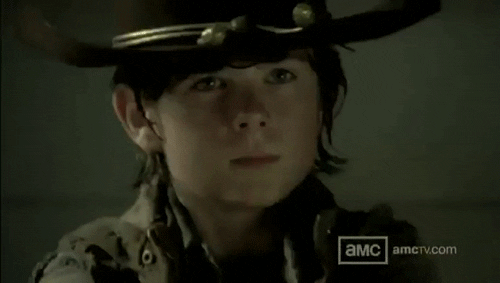 He has to grow up pretty quickly in order to protect himself from the walkers. The actor is only 19 years old but he has received several awards, including Best Performance in a TV Series.
*
His other half is Hana Hayes, an American actress from Tuscan, Arizona. She is best known for playing Lizzie Sanderson in the hit movie The Grinder.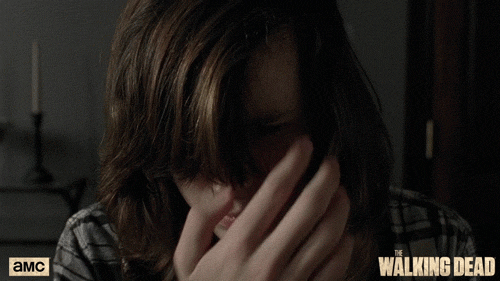 She has also had many supporting roles and has been a guest actress on television shows such as Criminal Minds, Grey's Anatomy and Law & Order. They have been dating for nearly two years.
*
9. Tom Payne and Jennifer Johanna Akerman
Tom Payne plays the character of Paul Rovia, more commonly known as 'Jesus' on the show. He is the recruiter as well as the supply runner for the Hilltop Colony.
*
The actor is an English favourite, having starred in big English shows such as Waterloo Road, Luck, and Wuthering Heights amongst many others.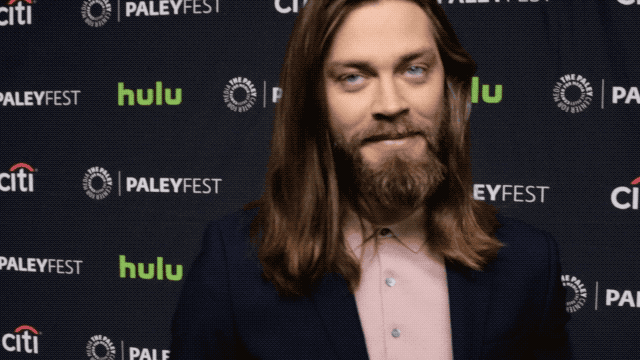 He also starred on the spinoff series of The Walking Dead, The Talking Dead. He is currently dating Swedish model, singer, songwriter and blogger, Jennifer Johanna Åkerman.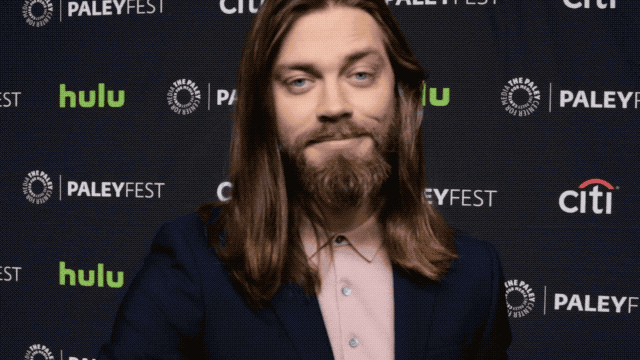 She lives in Los Angeles and has been a part of rock bands such as Bella Tech and Bloke & Bird. She also starred as a dancer on the television series 'Le'ts Dance 2013.'  The pair have been in a relationship since 2013.
*
10. Alanna Masterson and Brick Stowell
In The Walking Dead, Alanna Masterson plays Tara Chambler. At the beginning of the show, Tara worked for The Governor before she met Rick Grimes and switched to the good side. Tara is also romantically involved with Denise Cloyd, another reason to stay in Rick's group. The actress also stars in Mistresses as well as Peach Plum Pear.
She is in a long-term relationship with her partner, Brick Stowell. They have a child together called Marlowe, named after the famous playwright, Christopher Marlowe. They all live together with their dog, Ozzy.
*
11. Seth Gilliam and Leah Gardiner
On the show, Seth plays the role of Father Gabriel Stokes. He is a priest who has isolated himself in the Episcopal Church, living in the basement surviving off tinned food.
*
Seth has also been in many other television shows, like The Wire, Oz, Teen Wolf and he guest starred on Elementary. He started out on The Cosby Show and has been gaining fame ever since.
Seth is married to the producer and actress Leah Gardiner. She is famous for directing the movie Little Men as well as producing the film called Mother of George. She has won many awards for her work including the Obie Award for Special Citation.
The couple have a child together. Whilst acting on television, she still has time to appear on the stage whilst also being a loving dad to his son.
*
12. Christian Serratos and David Boyd
Christian Serratos plays Rosita Espinosa on The Walking Dead. She is a fighter who has no problem with killing any walker who gets in her way. Outside of The Walking Dead, she starred in the Twilight Saga as well as many Disney shows such as Hannah Montana and Zoey 101.
Serratos is in a relationship with the lead singer of the rock band New Politics, David Boyd. David is an award-winning dancer and singer from Copenhagen. In May 2017, Christian and David had a baby girl named Wolfgang.
*
13. Alexandra Breckenridge and Casey Hopper
Alexandra is known for acting in This is Us and American Horror Story. She's also starred in several films like She's the Man and Big Fat Liar. In The Walking Dead, Alexandra plays Jessie Anderson. She works in the pantry of the Alexandria Safe-Zone. She is abused by her husband in the series and as such turns to Rick Grimes for love and affecting.
She married her long term partner, Casey Hopper, back in 2015.  Casey is the lead guitarist for mega-pop star, Katy Perry, having starred in two of Katy Perry's documentaries. They have two children together.
*
14. Xander Berkeley and Sarah Clarke
Xander plays Gregory, leader of the Hilltop Colony. He is manipulative, egotistical and clever, an altogether effective leader. Xander has starred in the television show 24 and Nikita and the Mentalist.
Back when Xander was working on 24, he met the wonderful Sarah Clarke. They married one year after then met, in 2002. They now have two daughter called Olwyn and Rowan. Sarah has also starred in films such as Twilight. On television she has starred in programmed such as Trust Me, Covert Affairs and Bosch.
*
15. Tovah Feldshuh and Andrew Levy
The character of Deanna Monroe is played by actress Tova Felshuh. She was the leader of the Alexandria Safe-Zone. She passed on her leadership to Rick Grimes.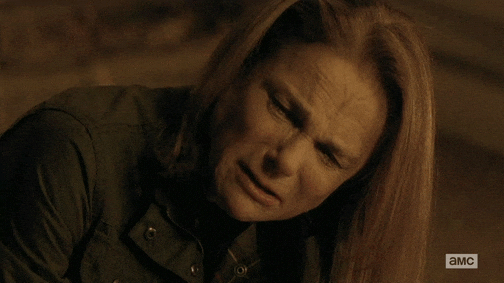 Tovah is a Broadway star and Emmy Award-nominated actress for her roles in films such as Holocaust and She's Funny That Way. She made quite an impact during her time on the show.
*
Tovah married Andrew Levis back in 1977. Andrew is an attorney in New York. Together they have a son called Garson who graduated from both Harvard and Oxford university. They also have a daughter, Amanda, who graduated from MIT.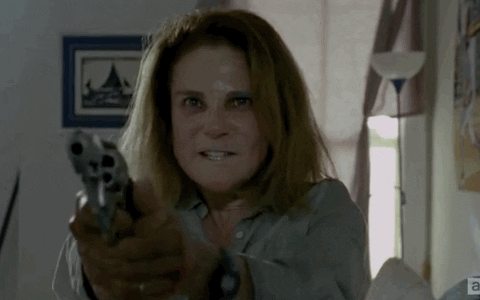 In her spare time, Tovah likes hiking up Kilimanjaro and has won awards such as The Eleanor Roosevelt Humanities Award and the Israel Peace Medal.
*
16. IronE Singleton and Commelata Singleton
IronE Singleton plays Theodore Douglas, otherwise referred to as "T-Dog." T-Dog is a religious man who would lay his life down to save any of his friends. The actor was born Robert Singleton in Atlanta, 1975. Singleton was the defensive back and the running for the Georgia Bulldogs whilst at the University of Georgia. As well as The Walking Dead, Singleton also starred in The Blindside.
IronE is married to Commelata Singleton, a cinematographer best known for her work on White Man Black Man. IronE starred in this movie as the character 'Revo.'
*
17. Sonequa Martin-Green and Kenric Green
Sonequa Martin-Green plays the role of Sasha Williams on the show. She is a sharpshooting marksman for the Alexandria Safe-Zone. Outside of The Walking Dead, Sonequa is a producer, writer and has starred in many other television series.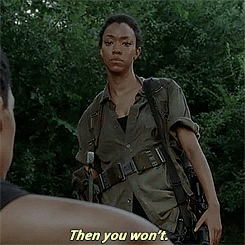 *
These include The Goof Wife, Gossip Girl, Amy Wives and Law and Order. She also starred in the film Star Trek: Discovery.
Sonequa is actually dating her fellow Walking Dead co-star, Kenric Green. Kenric plays Scott, who is also a member of the Alexandria Safe- Zone. He also starred in the film, One The Bridge. However, they actually met before the show whilst on stage at Princeton University.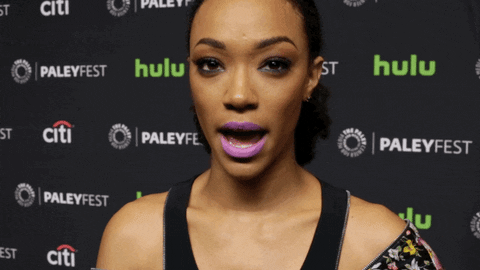 They both acted in the same plays. They married in 2010 and have a beautiful child called Kenric Just Green II.
*
18. Norman Reedus and Diane Kruger
Norman Reedus plays Daryl Dixon, the main hunter for Rick's group and one of its most valuable members. He has starred in several films and TV shows such as The Boondock Saints, Robot Chicken and American Dad.
Before dating his current partner, Diane Kruger, Reedus dated the supermodel Helena Christensen for five years. They have a son together and are still friends to this day. Norman Reedus met his current partner on the set of Sky in 2015.
*
19. Steven Yeun and Joana Pak
Steven Yeun plays the loveable Glenn Rhee on The Walking Dead. Glenn is the supply runner for the Alexandria Safe-Zone, as well as Maggie Green's on-screen husband.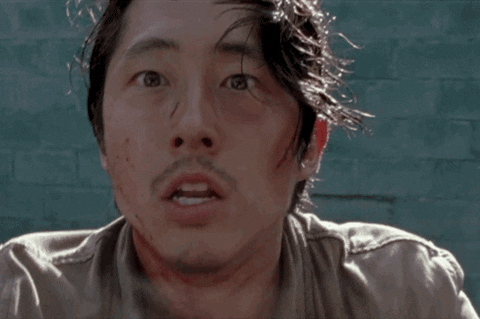 Outside of fighting zombies, Steve is an actor, singer and even sometimes does voice acting in cartoons. He has starred in TV shows like Trollhunters, The Big Bang Theory and many more.
*
Steven married his longtime girlfriend Joana Pak in 2016. They have a son called Jude Malcom Yeun, who Joana was pregnant with during their wedding. She is a graduate of Colombia College and has a Bachelor of Arts degree. She is a very talented photographer too.
So there you have it, now you know who your favourite stars go home to after a long day of filming. Now I'd better go and find myself my other half so that I might be included on one of these lists one day.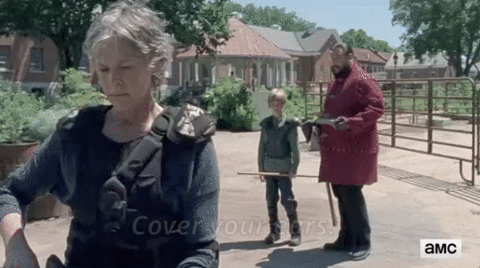 Don't feel too sorry for me guys.
*