You might remember that, a few days ago, we brought you the story of a young man from India who was attempting to sue his parents for giving birth to him, on the grounds that he didn't consent to it.
Raphael Samuel from Mumbai, is a part of the 'anti-natalist' movement, which is essentially against people being born, due to a belief that the world is overpopulated with humans.
Well, since Raphael made headlines all over the world, his mum has now spoken out about the whole ordeal – and her reaction isn't what you might expect.
Kavita has spoken with British newspaper the Mirror, and far from ranting about her son's beliefs, she explained her admiration for her son being outspoken and campaigning for what he believes in.
"I'm very happy that my son has grown up into a fearless, independent thinking young man. He is sure to find his path to happiness," she told the newspaper.
Wow. I guess a mother's love knows no bounds. Still, Raphael might have the chips stacked against him in the courtroom, because as it turns out, his mum is actually a lawyer.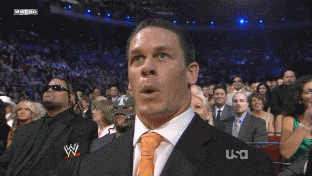 Kavita continued: "If Raphael could come up with a rational explanation as to how we could have sought his consent to be born, I will accept my fault."
Speaking on her son, Raphael's mum thinks that her son's message has been either misconstrued or misrepresented by those who have reported on it.
"The media has focused on a sliver of what Raphael believes in," she said. "His belief in anti-natalism, his concern for the burden on Earth's resources due to needless life, his sensitivity toward the pain experienced unwittingly by children while growing up and so much more has been ruefully forgotten."
While it's easy to assume Raphael has a huge amount of hate or resentment for his mum and dad, it's actually the opposite.
In an interview with The Print, he said: "I love my parents, and we have a great relationship, but they had me for their joy and their pleasure."
"My life has been amazing, but I don't see why I should put another life through the rigmarole of school and finding a career, especially when they didn't ask to exist."
He reckons the anti-natal movement – some of whom collectively refer to themselves as the 'Voluntary Human Extinction Movement' (VHEM), while others prefer 'Stop Making Babies' – is growing in India and urges people to seriously consider whether they want to bring a child into this world.
India does have around 1.5 billion people living there, so perhaps that is playing into the movement's growing popularity.
We still can't be sure whether the lawsuit is genuine, or a clever publicity stunt. However, if the courtroom showdown does happen, you can be sure we'll tell you all about it!