It's widely reported that Jeremy Clarkson is set to become the host of a new reincarnation of Who Wants To Be A Millionaire?
Multiple sources are reporting that the former host of Top Gear is in talks to work on a brand new edition of the gameshow, which ran from 1998 – 2014, used to be hosted by Chris Tarrant.
The company who are looking to remake the show, are the same company who successfully relaunched Blind Date, featuring Paul O'Grady.
"Jeremy is a huge character and the bosses are convinced he is going to come in and really make the show his own.
As well as interviewing contestants and giving answers, he'll be injecting plenty of humour.
The show was a huge hit last time around and the hope is that it'll live up to that success the second time around."
Rumours began to surface of Clarkson signing up for the show last year, and sources have told the paper that "the deal has been done".
It would make a return to "Terrestrial TV" for Clarkson, following his dismissal from the BBC, after assaulting a Top Gear producer.
Presenting the hit quiz show would add even more to an already impressive CV for the 57 year old. Clarkson has also presented the likes of Jeremy Clarkson's Motorworld, Robot Wars, Top Gear, and more recently The Grand Tour. As you can see the common theme in Clarkson's world tends to be motor vehicles.
Clarkson has since been recording Grand Tour, with former Top Gear presenters James May and Richard Hammond. The has been available on Amazon Video.
I'm rather looking forward to Clarkson's abrasive nature replacing the more gentle approach of Tarrant. I in fact would place good money on him referring to a contestant as an idiot at any point during the show.
Tarrant has before voiced his doubts whether the show would be able to successfully return.
"You can't call it 'Who Wants To Win £50?' It wouldn't work. You couldn't even change it to £100,000, it wouldn't be the same.
"So, it's a very expensive show to make. What's interesting is that now there is no programme that gives away more than about £5,000."
"It was a brilliant format… but to go back to giving away big money the TV companies would have to be very, very sure it was going to be a big show."
Jeremy Clarkson has been well known to encounter some hilarious situations as the host of Top Gear. It's a match made in heaven then, as Who Wants To Be A Millionaire has certainly not been shy of controversy in the past.
Former army major Charles Ingram, made headlines back in 2001, when he cheated his way to the million pound jackpot. He was subsequently convicted of the crime and sent to jail.
This was achieved by a member of the audience seemingly coughing, to indicate the correct answer to a question. If Ingram became stuck, the audience member would sneak outside to make a telephone call, secure the answer, before returning to his seat to let Ingram know the correct answer.
For example, if the answer was C, there would be three coughs. If B, there would be 2 coughs and so on.
The tape of the show clocked up an incredible 192 coughs during the course of the show.
We would undoubtedly love to see Jeremy Clarkson deal with situations like this him self, in which there would be no doubt his confrontational style would result in a right hand thrown, and the culprits being ejected by the scruffs of their necks.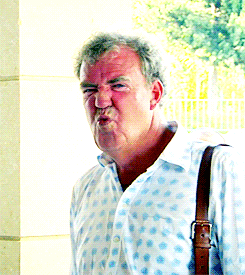 It is unconfirmed at this stage whether Clarkson will have to forfeit his role of presenting The Grand Tour, in line with his new duties.