Exciting news has been released for Lord Of The Rings fans.
Warner Bros and Amazon are teaming up to produce a brand new TV show. It is to be a show so big that it will finally make Amazon TV a compelling offer over its rivals such as Netflix. The show is of course Lord of The Rings!
Warner Bros. Television have been negotiating with the estate of J.R.R. Tolkien to work on the show which will be based on the novels and released on Amazon, according to Variety.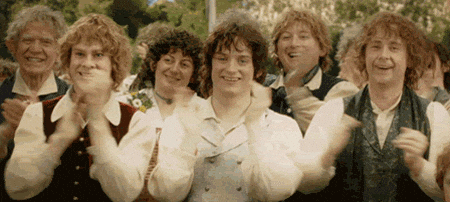 Jeff Bezos, the boss of Amazon is said to be personally involved in the negotiations. This is unusual for the squillionaire  as he usually leaves the studio business to his team to deal with. It also demonstrates just how big this show could be for Amazon.
Bezos is also known for his love of high fantasy fiction which makes it understandable. This is part of Amazon TV's new strategy to produce shows wit a potential for broad international appeal.
Although at present it is unknown just what kind of a spin will be taken from the original storyline. The Lord of the Rings books, was of course a fantasy story comprising of three-huge books, telling the story of Frodo Baggins, a hobbit from The Shire in Middle Earth.
The gang set out on a quest to save the world from the Dark Lord Sauron, who seeks to reclaim the One Ring from Frodo and conquer all of Middle Earth.
I'll be mad if they ruin the Lord of the Rings.
Don't mess with my nerd side. pic.twitter.com/MzHohnmpuY

— Mad Queen (@cersei_got) November 13, 2017
There is also talk of them developing The Silmarillion – a book detailing the ancient history of Middle Earth and possibly even The Hobbit too.
"The Lord of the Rings is a cultural phenomenon that has captured the imagination of generations of fans through literature and the big screen," Sharon Tal Yguado, head of scripted series at Amazon Studios, said in a statement. "We are honored to be working with the Tolkien Estate and Trust, HarperCollins and New Line on this exciting collaboration for television and are thrilled to be taking The Lord of the Rings fans on a new epic journey in Middle Earth."