It's nearly Christmas already and we are starting to see the evidence everywhere.
Whether it be the odd song playing on the radio or decorations being sold in the shops.
For a lot of people, a magical part of the celebrations is heading down to their local town or city to see the Christmas lights being turned on by a local celebrity.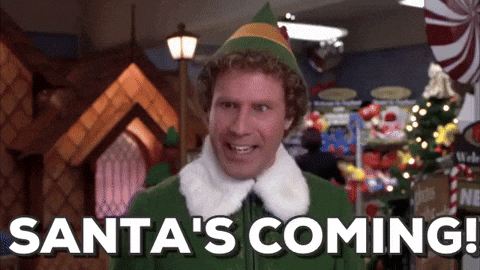 When Kady McDermott from Love Island was asked to turn on her local lights this year, things all kicked off!
The Love Island 2016 finalist appeared on Good Morning Britain today to discuss the recent controversy over her booking to switch on the Christmas lights. She was joined on the panel by a resident of the town who was one of 1,300 people who signed a petition to stop McDermott attending.
Author Anna May Mangan told presenters Piers Morgan and Susanna Reid that Kady was an 'inappropriate' choice for the event as it would be attended by children.
"The people she's popular with will not be standing for her to turn on the Christmas tree lights. There will be little children and when they say 'mummy who is that lady?', you try explaining that," she argued.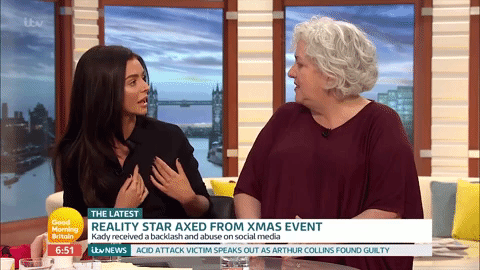 Kady stood up for her self and hit back at the author's comments which alluded to the fact that Love Island which propelled her to fame features scenes of contestants having sex.
"I'm sorry but that programme doesn't define me, Love Island doesn't define me. Yes that gave me the platform but I'm now an ambassador for Brain Tumour Research and for an animal sanctuary in Morocco," she said.
To which Anna may replied: "I see that as more rehabilitation for having sex on TV."  
To the shock of the viewers, these comments prompted Piers Morgan, who has always and remains a critic of Love Island, to leap to Kady's defense, insisting her popularity made her a good choice for the event.
He explained: 'I'm not Love Island's biggest fan, in fact, to put it mildly, I though it was utterly cretinous. I came at this from an interesting position actually, while although I detested the programme and all that it stood for, I don't think this is right.
'I don't think the council should be banning this young woman who's clearly very popular with a large section of young people in that area and in the country.'
When asked why she had sex on national TV, Kady said: 'I was asked to go on a programme, it was a once in a lifetime opportunity. There [weren't] cameramen there, I was with someone I loved for six weeks and we were in a relationship. I'm still with him now. 
'If you're with someone 24/7 for six weeks, a part of a relationship is having sex.'
Unsurprisingly many viewers took to Twitter to agree that Kady shouldn't turn on the lights.
However some did defend her.
You can watch the full debate below.