There's a good chance we've all had major food cravings when we're supposed to be working. Personally, I find it difficult to go a full 30 minutes without thinking about food so you can forget all about me completing a full shift without imagining 17 different options for dinner.
But, there are limits to how far those cravings will take you. After all, we have a job to do at the end of the day. It's not like our bosses are going to just allow us to nip out and pick up a bargain bucket whenever we feel like it for example.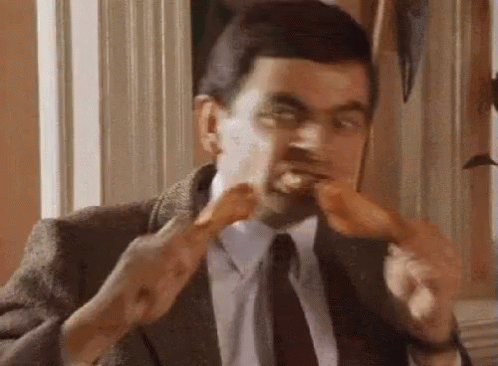 Well, apparently for one police officer in Komani, South Africa, the urge for fried chicken was just too freakin' great. So, he landed a helicopter in the middle of an open carpark and embarked to KFC.
I suppose if you've got that kind of vehicle at your disposal, you'd think "why not?"
Given the fact that this particular man is a member of the South African Police Services (SAPS) as well as the fact tgat he was on duty at the time, it might not have been the wisest move to make… nor the most subtle.
I mean it's a pretty ostentatious way to arrive anywhere, let alone the middle of carpark at a fast food restaurant with witnesses and cameras scattered about the place. Clearly, food either means that much or he just doesn't care.
Either way, seeing as nobody was hurt, we can laugh at it!
CCTV inside the KFC picked him up in store casually standing in line waiting to be served. Unfortunately no news has been released on what he ordered. If it had, we'd at least all be able to judge whether it was worth causing such a commotion over!
After the images went viral, SAPS have launched an official investigation into it and have said:
"We are aware that members were busy with crime prevention duties. We are investigating why the members landed at the mall."
Bill Harrington, a member of the public who witnessed the incident had this to say: "After this police pilot got his food parcel, and paid for it, he walked out, climbed back into his police helicopter, switch on the blades and swiftly flew away."
As if nothing had ever happened…
Cool as you like right?