One of the most stressful experiences that is encountered n life, is to plan a wedding that comfortably fits a reasonable budget.
With the average wedding costing roughly £33,000, you can see why its the creator of a lot of stress. The cake, the dress, the venue are just a few of the main factors that drive that price right up.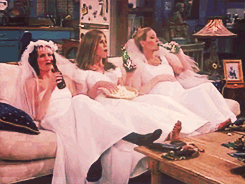 Have no fear though, as Primark have looked to provide a cost effective solution to this worry, by providing a collection of "Team Bride" clothing, nightwear and novelties, starting at just £1.50, which will land you some rather fetching pink fluffy earrings.
There are necklaces and friendship for just £2, which mean bridesmaids and pals can make sure they're all nice and matching for the big hen weekend sesh.
There are also Team Bride, or Bride Squad T-shirts for £4, which can even be topped off with pink beady boppers.
After the heavy sesh, the whole party can throw on the "I Do Crew" nightgowns, that are just £4.50, Team Bride slippers for £5, whilst the bride herself gets a special £4.50 Bride-to-be cami and slippers for £4.
Other gifts include Mr and Mrs towels at just £7.50, and pillows with catchy phrases such as "Feyonce" and Bride-To-BE, at £4 a piece.
Beauty guru Huda Kattan has revealed her best buy of the year, and believe it or not it was from the nations favourite lifestyle store itself.
The store has unveiled an imitation of the £1055 Chloe bag that new Royal-to-be Meghan Markle was seen clutching, and it was only a tenner.
Unfortunately the range doesn't offer a budget wedding dress, which no doubt will disappoint some of you brides to be.
The average wedding dress comes in at a staggering £1,500.
But here are some dresses you can secure for under £100!
ASOS Tulle Maxi Wedding Dress – £75
ASOS has fastly become the go to place for contemporary fashion. This particular dress differs from your traditional wedding dress designs, displaying a funky pattern around the bust. It's a bargain, and is perfect for those who want to stray slightly from the traditional design.
New Look Lilac Maxi Wedding Dress £34.99

Nope, I am not pulling your metaphorical leg. This dress is indeed less than £35. Its baby lilac colouring is perfect for ladies who aren't keen on wearing the traditional white dress.
Pretty Eccentric Flora Wedding Dress – £99
The vintage wedding dress is a concept that will never go out of fashion. The timeless lace fabric, is what makes this Pretty Eccentric wedding dress so appealing. It looks like it was produced by one of the worlds leading designers, so the price makes this an absolute bargain.
Little Mistress Midi Lace Wedding Dress – £85
Choosing a wedding dress for a summer wedding can offer its challenges. But this lace design by Little Mistress offers a suitable solution. The thick lace fabric offers a modern look, with the straps making it perfect for a warmer summer day.
Simply Be Georgette Wedding Dress – £65 
Simply Be have displayed some fantastic designs for curvier women, and this design has to be one of our favourites. It's a simple design, which in fact is what makes it beautiful. The fabric wraps across the bust in a modest, yet feminine manner. It's a perfect choice for those who want a more clean cut, simpler look on their special day.
Rochelle Humes at Very.co.uk Pencil Wedding Dress – £70
This dress is certainly something that we feel would suit a Victoria Beckham.  It's sophisticated look for a bride is something that offers appeal. If you fall in the love, but feel that you want something more bridal for your special day, maybe keep this mind for an engagement party or wedding reception dress.