Everyone has seen Willy Wonka and the Chocolate Factory right? And no – we're not talking about the 2005 remake starring Johnny Depp. We're talking about the classic 1971 original starring the late Gene Wilder as the chocolatier himself.
Whilst Wilder was a hugely successful actor and starred in many films such as Young Frankenstein and The Producers, the same cannot be said for the film's other main protagonist, Peter Ostrum, who played golden ticket finder Charlie Bucket.
Other unknown child actors have gone onto huge success after starring in big-budget blockbusters, just look at Harry Potter star Daniel Radcliffe. After the end of the Potter franchise, Radcliffe landed roles both on stage and screen, starring in the play Equus and as lawyer Arthur Kipps in The Woman in Black. Peter Ostrum, however, has never acted since his lead role in the Roald Dahl adapted classic.
Now a vet, Sixth-Grade student Ostrum was performing at the Cleveland Play House children's theatre when some talent agents picked him to audition. After shooting of the chocolate centric film at the age of thirteen, Peter was offered a three-movie deal. Most actors would jump at the chance of having guaranteed work for another three films, but not for Ostrum.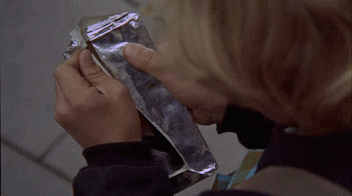 Peter, who is now in his 60s and a father of two, has said "Back then when the film came out there was no red carpet premiere." Peter felt that at the time, the film wasn't the success that it has turned out to be. "There was a little bit of fanfare but not much and the film died a quiet death. It wasn't until video 10 years later that it resurfaced and it took on a life of its own."
But even though acting wasn't cut out for him, Ostrum only has fond memories of working on the film. He loved getting to film with the legendary Gene Wilder in Munich, and with his other co-stars. But Ostrum says that he felt acting wasn't a sturdy enough career path.
"'Acting was fine, but I ­wanted something more steady,' he said 'The key is to find something you love doing, and that's what I got.'" Ostrum did go on to audition for several other roles, but kept getting knocked back. After shooting had finished on Willy Wonka, Ostrum's parents got a horse, and the young boy was really impressed with the veterinarian who came and looked after it at their Ohio property. Speaking to the American Veterinarian Association in 2000, Ostrum says, "I can remember the veterinarian coming out and taking care of the horses, and it made a huge impression on me."
Ostrum later refused to do any interviews about the film, even going as far as telling people that it was his brother who was in the film so he wouldn't have to answer questions.
However, since saying this, Ostrum has relaxed his view a little and every year without fail, drops in to the students of Lowville Academy on their last day of school to talk about Willy Wonka.