With her massively successful career, the largest amount of Instagram followers out of anyone ever, and a boyfriend called "The Weeknd", Selena Gomez has a life that most of us can only dream about.
But it's not all sunshine and roses. The singer had recently talked about battling her inner demons like all of us do in April's Vogue cover story.
The 24-year-old cancelled the remaining 34 days of her Revival tour and checked herself into rehab last October, for mental health issues. She said the cause of this was due to "side effects from lupus".
---
Advertisement
---
Speaking to Vogue about the ordeal, she said it was "one of the hardest things [she's] done, but it was the best thing [she's] done."
"Tours are a really lonely place for me," she said to Vogue. "My self-esteem was shot. I was depressed, anxious. I started to have panic attacks right before getting on stage or right after leaving the stage. Basically I felt I wasn't good enough, wasn't capable. I felt I wasn't giving my fans anything, and they could see it — which, I think, was a complete distortion."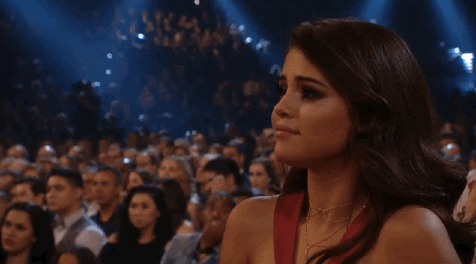 Gomez was at the treatment facility alongside six other girls. "You have no idea how incredible it felt to just be with six girls," she said. "Real people who couldn't give two s**ts about who I was, who were fighting for their lives."
Her 90-day stay at the facility included her giving up all of her social media – including her popular Instagram – and said that it only contributed to her low self esteem.
"As soon as I became the most followed person on Instagram, I sort of freaked out," Gomez remembers. "It had become so consuming to me. It's what I woke up to and went to sleep to. I was an addict, and it felt like I was seeing things I didn't want to see, like it was putting things in my head that I didn't want to care about."
---
Advertisement
---
But she isn't the only one with this problem. According to research, 1 in 4 women struggle with ill mental health, with social media addiction becoming a massively contributing factor.
"I always end up feeling like shit when I look at Instagram," the star said. "Which is why I'm kind of under the radar, ghosting it a bit."
Gomez has now completely deleted the app from her phone, does her best to avoid social media, and keeps in contact with only 17 people. "Maybe two are famous," she said.
She also admitted:
"Look, I love what I do, and I'm aware of how lucky I am, but — how can I say this without sounding weird? — I just really can't wait for people to forget about me."
We don't think we'll be able to forget the star overnight, but we'll give it a go if she really wants us to…
Selena? Don't know her!