It's only been mere months since Prince Harry and American Actress Meghan Markle tied the knot, and they're already expecting a new bundle of joy to add to the ever-growing British Royal Family tree.
On October 15th, the Royal newlyweds announced that Markle was pregnant with their first child, who is said be due in Spring of 2019 which as you can imagine, left the general public (and fellow Brit Royal Family fans) wondering what to expect now that the pair were expecting.
What do I mean by that exactly? Well, for starters, Harry and Meghan's child will be considered as a "minor royal". This means that the child won't actually bear the title of "Prince" or "Princess"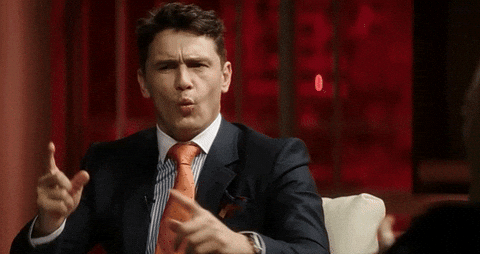 Yep, I know right? Sucks to be them! However, it doesn't mean they won't get any titles at all… obviously. If it's a boy, his title will be "Earl of Dumbarton," and if it's a girl then her title will be "Lady Mountbatten-Windsor", which if you think about it is still pretty cool. This all depends, however, on whether or not the Queen will decide to step in and give the child the title of "Prince" or "Princess" after all.
Another fact also comes into this whole "title" business, too. There's also the possibility that Prince Harry and Markle could actually decline to give their child a title at all!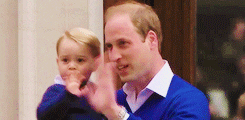 The reason for this? Well, it's pretty simple. Unlike Prince William's children, George, Charlotte, and Louis, Prince Harry's kids will not be in the direct line of succession to the throne.
So I guess there isn't really much need for fancy titles as such.
This also means that Prince Harry and Markle's future children will most likely lead very different lives compared to their not-so-minor-royal cousins, Prince George, Princess Charlotte, and Prince Louis.
Considering their love of being anything but traditional, Prince Harry and Meghan have set plans to give their child as normal a life as possible. Royal correspondent, Omid Scobie, told US Weekly;
"Meghan will take her kids on the subway. They'll have chores, and jobs one day. They won't be spoiled." Scobie also stated that this is part of Markle's plan to, "bring up children who know the values of normal things in life."
The pair will reportedly bring their child (and other possible future children) just outside of London, by spending most of the time in their Cotswold home in order to keep their family away from the hustle, bustle and prying eyes of the big city life.
And it's not just their genes Prince Harry and Marle plan to pass onto their offspring, oh no. They plan to pass on something much more important; their compassion. According to Entertainment Tonight, "Meghan and Harry, who want to use their platform and profile to further their humanitarian and charitable interests, want to pass on those same values to their children,"  which is super, super sweet!
In other words, Prince Harry, the people's prince, seems very much to be following in his dear mother's footsteps with these ideas. Princess Diana, the people's princess, famously tried her best to give her two sons a very grounded childhood by making a point to give them "normal" experiences, y'know, such as going to good-old McDonald's and even, Disney World!
It also helps that Meghan Markle's own upbringing was anything but royal. The former actress paid her own way through college, and also, as a teenager, her mother made her work in soup kitchens up and down Los Angele's Skid Row! Markle's mother, Doria Ragland, was a social worker and yoga teacher and it's reported that she will be incredibly hands-on with the new royal while playing a very active grandmother role.
I for one, can't wait to meet this new little royal bundle! I mean, I was already excited enough before, but now I'm even more excited to hear that this newest royal member will be growing up grounded. Hopefully, this next little Duke or Lady will grow up giving back to all those who weren't 'lucky' enough to be born into actual royalty.
Bring on Spring 2019!