If you're clueless when it comes to the gym, then you can rest assured that you're not the only one. A study has shown that over half of the participants had no idea what to do in a gym.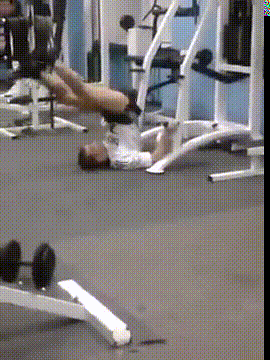 The survey of 2000 adults, conducted by Nuffield Health, unveiled that 23% were too embarrassed by the thought of using gym equipment to do it, and a fifth don't know anything about how to use gym machinery.
One quarter admitted that they are too shy to ask anyone for help with it, resulting in a lot of people 'making up' their gym routines as they go along, or copying somebody else when it looks like they know what they're doing.
Copying other people isn't the best idea either, as they will have different strengths, goals, and experience. They didn't get to where they are by just throwing themselves in at the deep end, and this can actually be very dangerous to your body!
We can't say we're surprised. Gyms seem to be full of unspoken expectations, such as the pressure to know what you're doing as soon as you walk into the building. Many of us cringe away from the thought of hesitating to pick a machine to work with or a weight to lift.
You probably feel like you're lost in a sea of grunting, muscular fitness fanatics who definitely don't make the process any easier with all that showing off.
Thankfully, there are a few things you can do to make yourself feel more comfortable while you're there.
Gyms will always have personal trainers who can not only tell you how to use the equipment, but can advise you on how best to achieve your fitness goals. This will save you from having to ask a complete stranger how to use a running machine if you've never set foot on one before. And the process will, of course, be completely judgement free.
If you then want to hire a personal trainer for a couple of seconds, then it's definitely worth a shot. People who are new to working out will need guidance, particularly when it comes to weight training. You'll find that you can get on track much faster by utilising the personal trainers than you would have trying to figure it out by yourself.
If money is an issue, then try going to the gym with a friend or attending some of the classes. Both of these methods will help you kickstart and build your confidence in the new environment. Check out social media, too – Instagram is full of people sharing their tips and advice. Take Stef Fit, for instance, who mostly use free weights and body weight in her simple to follow exercises.
So if you find yourself avoiding the gym due to embarrassment, make it a goal in 2018 to stretch your comfort zone and know that everyone has to start out somewhere! Learning what to do is all part of the process – and we promise, no one is watching your every move.