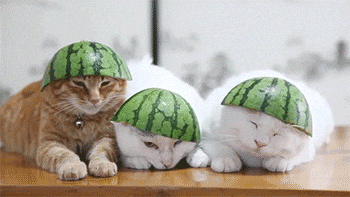 It's a very well-known fact that one of the staple ideologies of all cats all around the world is "If I Fits, I Sits"
However, when you think about it, there really doesn't seem t be a lot of places in this world where cats actually can't "fits", right? It doesn't seem what shape the space they're occupying may be, they will always somehow manage to find a way to fit into it… and it is AMAZING.
Advertisement
Especially, when the area they're sitting in just happens to be made of glass and you can see straight through it, it's hard to believe that cats actually have real bones inside their cute little furry bodies! Not to mention… it makes for a fantastic photo opportunity!
And here are some of my favorite examples just for you guys! I hope they brighten up your day as much as they have mine…
1. UFF (Unidentified Flying-Feline)
If you just cropped out the edge of the table away and took away whatever that blue thing at the bottom is, you could 100% believe that this kitty was hovering around on its own accord.
Advertisement
2. SQUISHY
Ohhhh this kitty is so squishy I could die! He actually looks like a big, chunky, sushi roll and I just want to squeeze his chubby little cheeks all day long!
Advertisement