Japanese couple Tsuyoshi and Tomi Seki have been married for 38 years, and they're so close that they make sure to wear matching outfits every day. If that ain't the sweetest thing ever, I don't know what is.
Their Instagram profile features countless photos of their many different outfits. Their username 'bonpon511' is a reference to their Christian names and the date they got married — they wed in 1980, according to their bio.
Not only do they wear outfits with the same theme – they manage to do it while looking stylish, and quite frankly, I'm a little bit jealous of them. Let's take a look!
First up, we have a very tasteful monochrome pairing, where his shirt matches her skirt perfectly: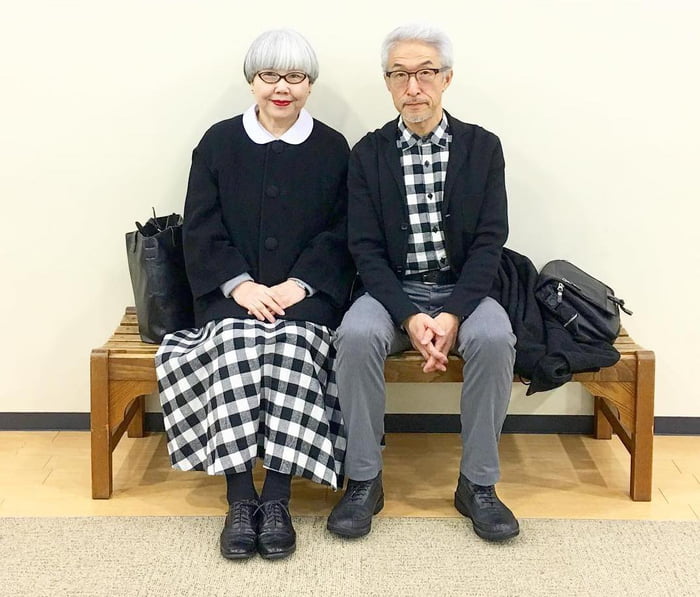 Next up, we have the stripy French-inspired look. Their glasses compliment it so well!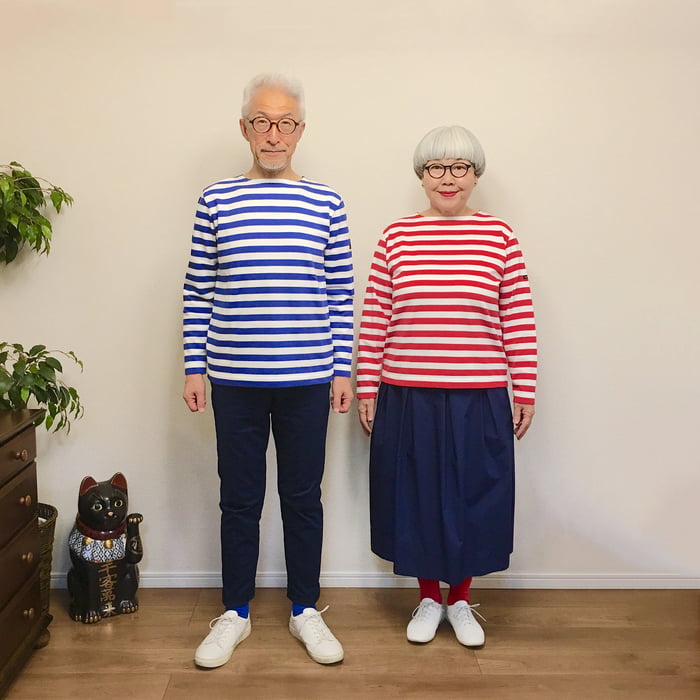 This next pic is definitely one of my favorites. A beautiful backdrop for a beautiful couple.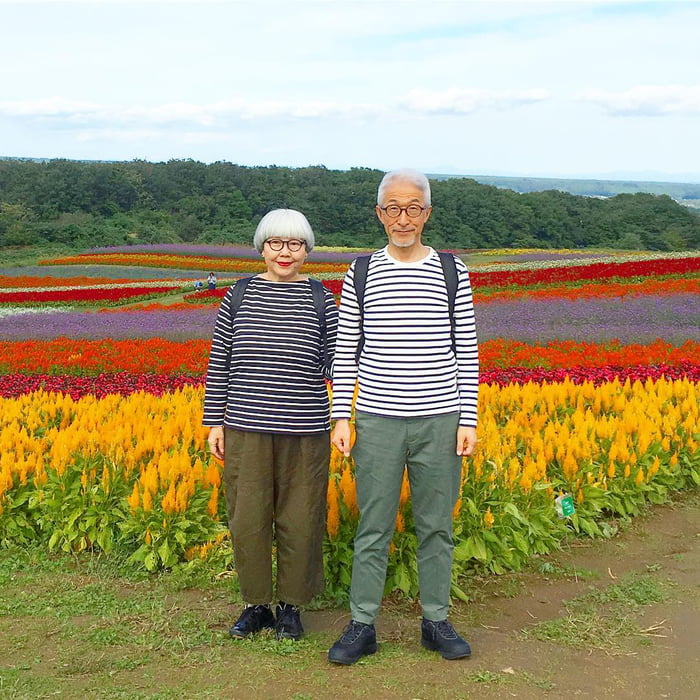 Here's one where they've gone for an exact match. They both look good individually, and even better as a couple. A couple of silver foxes.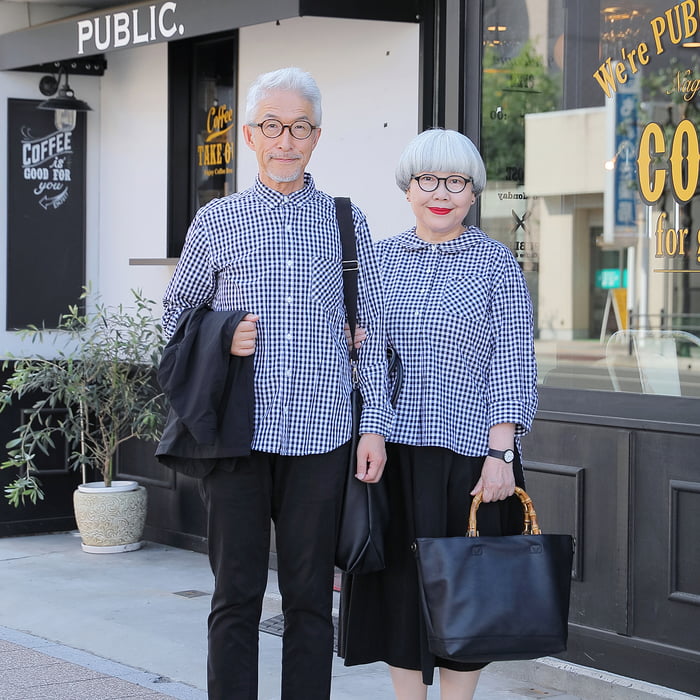 Sometimes they also go for the 'top and tail' look, with juxtaposing colors to their outfits, like on this trip to the movies: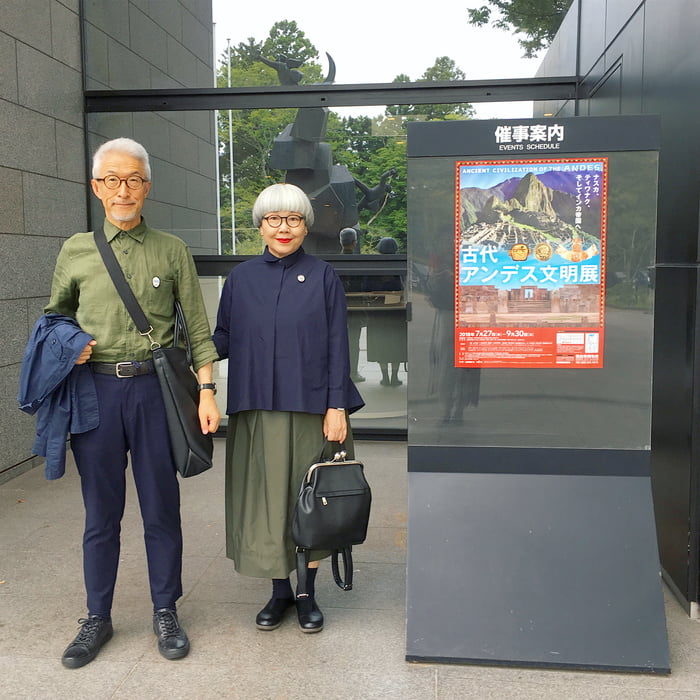 The exact same check pattern, just different sizes. Oh, and the fact that one is a dress and one is a shirt!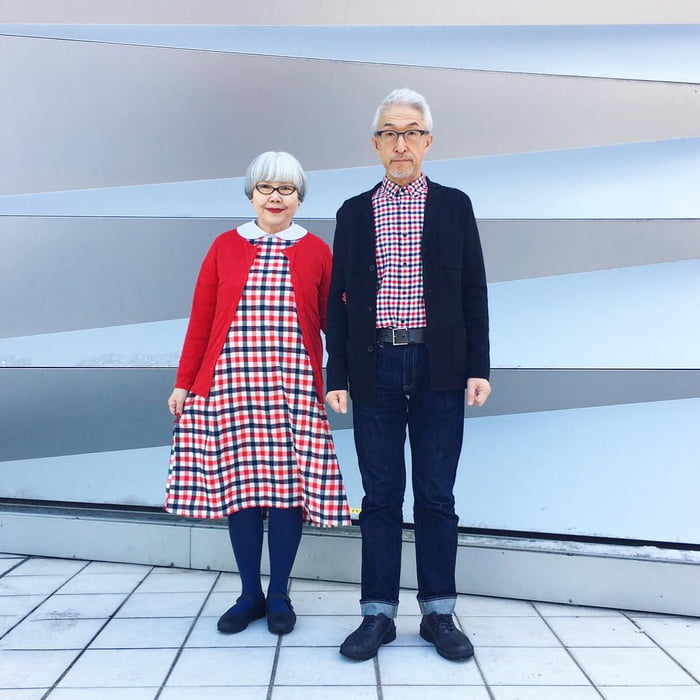 Another simple, elegant stripe look here. I absolutely love her denim skirt!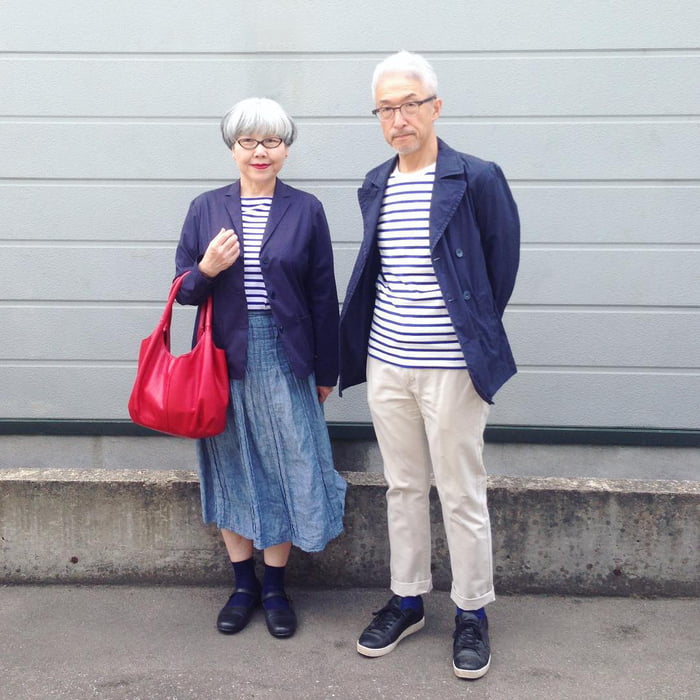 This time, we have a nice festive twist to their outfits: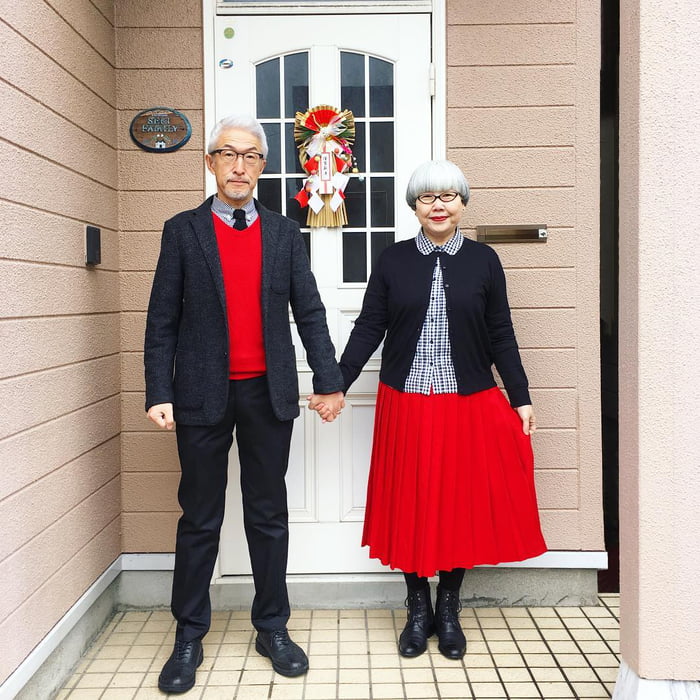 As if they weren't already cute enough, it looks like here they have matching name tags, and are posing with a beautiful cherry blossom. It's just too much!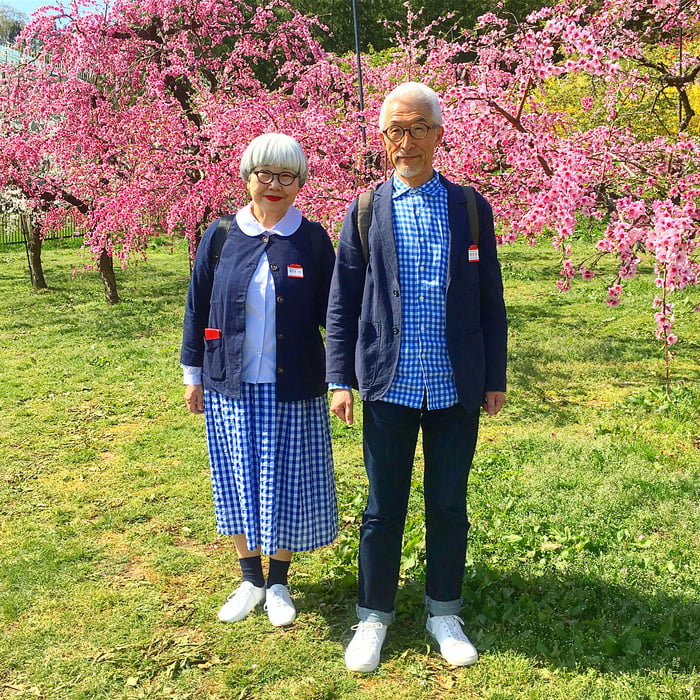 As the winter draws in, here we have the couple wrapping up in style, with matching sweaters, shirts, and a bag to boot: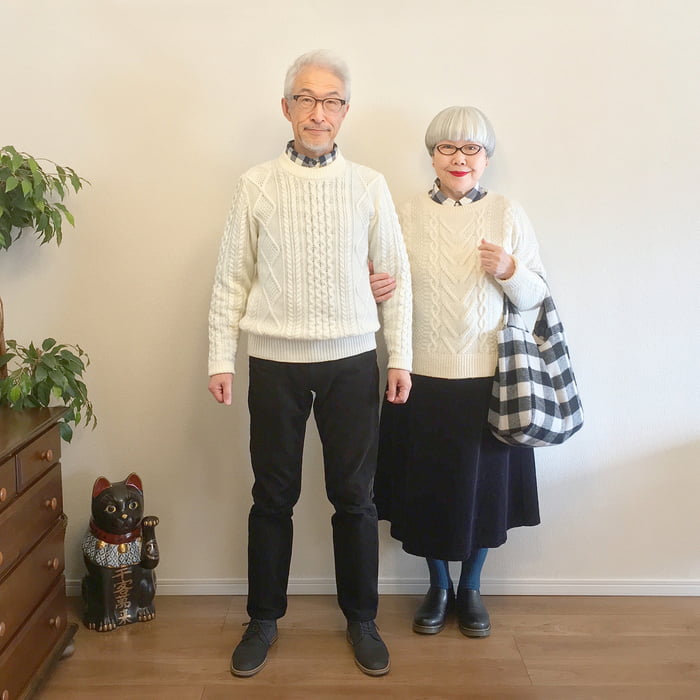 Oh yes, you'd better believe they do Halloween as well.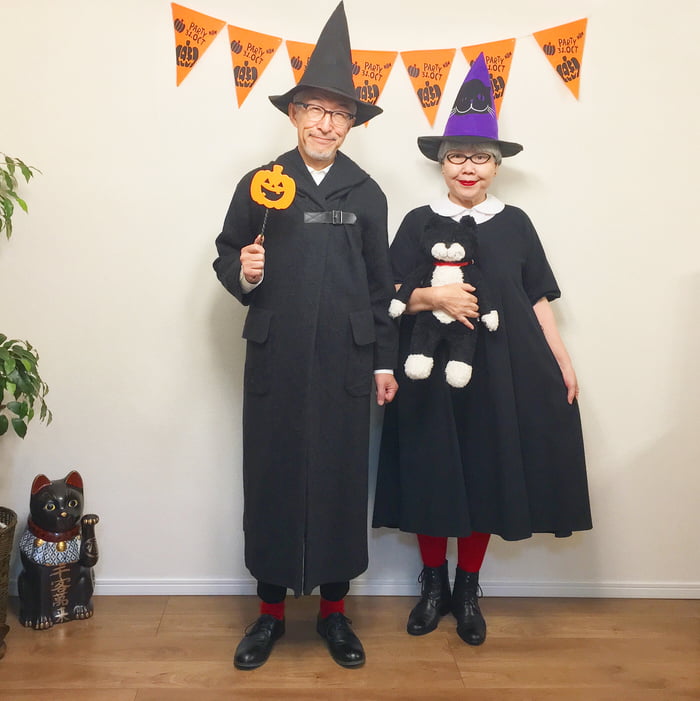 A beautiful festive sight here, that we only see at the special time of year. The tree isn't bad either!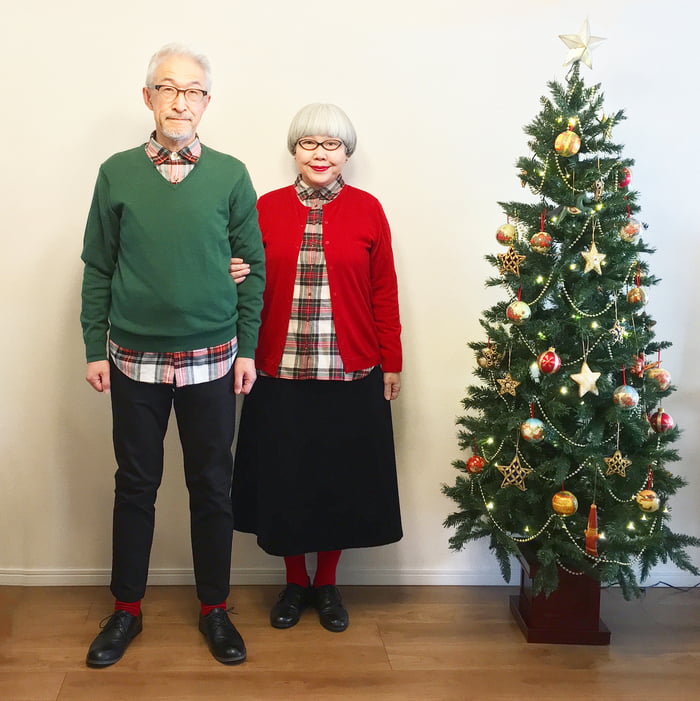 What's amazing about this couple, aside from how adorable they are, is how well they have aged! Most people can only hope to be this stylish (and clearly in love) after 38 years of marriage. It's not hard to see why their Instagram page has over 750,000 followers!
I hope you've enjoyed this gallery, folks. Which outfits did you like the most? Would you ever try this with your significant other? Would they be on board with it? Let us know your thoughts in the comments!