All of our lives, we've been told that cats and dogs are natural enemies. Even some of those families who own both a dog and a cat will probably vouch for this theory. On the other hand, sometimes something can happen that turns your perception on its head, and that's exactly what happened in this story coming out of Turkey.
A woman in Turkey caught a cat struggling to swim in a small pond, which looked to be at risk of drowning. Luckily for the cat, a nearby dog noticed its plight, and decided that it would stop at nothing until it he had saved the day.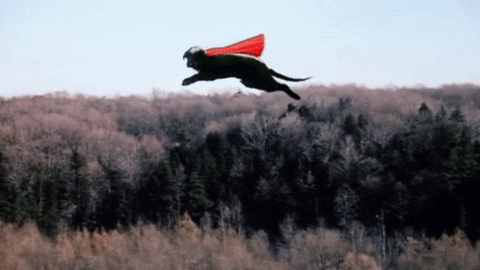 In the video, we see the cat desperately trying to claw its way out of the water, to no avail. The dog tries his best to pull the cat towards safety, but there's only so much you can do without fingers or opposable thumbs.
Finally, the dog, who is obviously a very clever boy, leaps in to the pool, swiftly manoeuvres itself under the cat, and basically lifts the soggy kitty to safety carrying it on his back.
In a final twist of drama, there does seem to be a moment where the dog suddenly finds himself unable to get out. However, he soon gets himself back on dry land, and the pair live to fight another day.
Watch the amazing video below:
Awww melt my heart! Animals are real friends! 🤗🤗🤗 pic.twitter.com/oNpNHPHm1j

— Figen Sezgin (@thefigensezgin) December 18, 2018
As amazing as the video is, I couldn't help but ask myself why the woman filming it couldn't put her smartphone down for a second and help the poor kitty. In fact, this was something that a lot of Twitter users picked up on when she posted the video on the popular social media platform:
When I see these things I always ask what the camera man would do to help!! He at first could pull out the cat!! Dont you think???

— [email protected]~ (@dollyser) December 18, 2018
However, there were others who came to her defense.
That's because the animals need to figure it out for themselves. Those animals worked together to solve a problem and now they're stronger for it. Humans saving animals doesn't always help them, sometimes they need to figure things out for themselves.

— Josh Jones (@jonzy83) December 19, 2018
Whatever your opinion on that side of the story, I'm sure you fellow animal-lovers out there will agree that this was a truly heartwarming sight. Forget traditional rivalries – these two will be best buds forever.