Epic car chases, incredible stunts and a healthy dose of street racing – it can only be the one and the only Fast And The Furious franchise! Since the first film came out in 2001, it's been followed by a grand total of seven feature-length sequels and two shorter movies!
*
Making The Fast And The Furious by far one of the biggest franchises of all time. It's made Universal a tidy sum of money over the years, and as of May 2017 the series had raked in over $5 billion worldwide.
The films are well-known for their dramatic heists and expensive cars, but it's the huge ensemble cast that really bring it all together. The franchise has always featured big names in the world of action movies, from Vin Diesel to Jason Statham, and fans around the world have enjoyed following Dom and his gang as they try and survive against the likes of drug lords and prying federal agents.
But where are the cast of The Fast and the Furious now? Scroll down to find out what some of your favourite stars from the franchise are up to in 2018!
*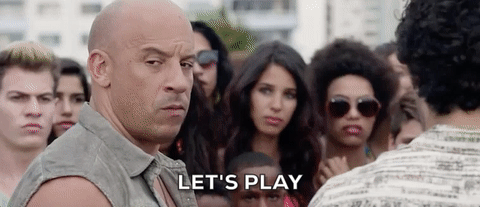 1. Vin Diesel
Veteran action star Vin Diesel has appeared as Dominic Toretto since the very beginning of the franchise. He made his debut in The Fast and The Furious (2001) as Toretto, the carjacker-turned-mechanic and street racer, and only missed out on 2 Fast 2 Furious in 2003. Since he appeared in the first film, Diesel has gone on to star in a number of other massive franchises including xXx, Riddick and even Guardians of the Galaxy.
*
He's also become a father to three children with his partner Paloma Jiménez. They have a daughter Hania, who was born in 2008, a son named Vincent who arrived in 2010 and finally a daughter named Pauline who was born in 2015. Pauline is named after Vin's late F&F co-star Paul Walker.
2. Paul Walker
Paul Walker was another central character in the film series right from the start.
*
He played Brian O'Conner, who initially works as an undercover LAPD officer in The Fast and the Furious before later joining Dom's crew in the various sequels that followed.
Tragically, Walker died in a car crash on 30th November, 2013 during a break from filming Furious 7 (2015). His brothers Caleb and Cody greatly resemble their famous sibling and filled in for him in the scenes he still had to shoot for the seventh instalment before Walker tragically passed away. Alongside his success in the F&F franchise, Walker had roles in films such as Into The Blue (2005) and Takers (2010) before his death. He left behind a teen daughter named Meadow Rain.
3. Tyrese Gibson
Tyrese Gibson joined the F&F series as ex-con speed racer Roman Pearce in 2 Fast 2 Furious. He was Brian's childhood pal and eventually becomes a key player in Dom's crew.
*
Tyrese Gibson has appeared in a number of films, most notably for being in the Transformers franchise since 2007, and has released four studio albums which together have earned him a total of five Grammy nominations and a lot of money! In 2009, he divorced his first wife Norma Gibson and since then the couple have been fighting non-stop over custody of their daughter Shayla.
*
Gibson also has a long-running feud with one of his F&F co-stars, Dwayne 'The Rock' Johnson, which shows no signs of abating after Tyrese publicly criticised him on social media. The actor married his second wife, Samantha Lee Gibson, on Valentine's Day 2017 and the couple are expecting their first child together this year.
4. Ludacris
Ludacris was already a major hip-hop star when he joined the cast of 2 Fast 2 Furious in 2003, playing mechanic and tech expert Tej Parker. He quickly became a fan favourite and has since starred in a number of other films including RocknRolla (2008) and No Strings Attached (2011).
Ludacris has also kept in touch with his musical roots and to date he has released six studio albums and won three Grammy Awards for his efforts.
*
He married his longterm girlfriend Eudoxie Mbouguiengue on Christmas Eve 2014, only a year after the rapper revealed he had had a daughter, Cai, with another woman in 2013. The rapper/actor and Eudoxie welcomed their daughter Cadence in 2015.
5. Eva Mendes
Eva Mendes joined the F&F franchise in 2003 as undercover US customs officer Monica Fuentes. She also had a cameo in 2011's Fast Five.
*
Since her appearance in 2 Fast 2 Furious, Mendes has starred in a number of popular films including Hitch (2005), Ghost Rider (2007) and We Own The Night (2007). She met her now-partner Ryan Gosling after the couple met on the set of 2013's The Place Beyond The Pines, and the pair worked together again when Mendes appeared in his directorial debut, Lost River (2015). She hasn't acted since then and appears to be focusing firmly on her family – the couple welcomed their first daughter Esmerelda in 2014, who was joined by sister Amada in 2016.
6. Michelle Rodriguez
Actress Michelle Rodriguez is a veteran of the racing franchise. She has starred as Letty Ortiz, Dom's longtime girlfriend and skilled mechanic, ever since The Fast and the Furious in 2001.
*
Since making a name for herself in the film series, Rodriguez also starred in the TV series Lost from 2005 to 2010. She has appeared in major films such as the Resident Evil franchise and Avatar (2009). In 2014, Michelle made headlines for her high-profile relationships with model Cara Delevingne and actor Zac Efron, two liaisons which occurred within only a few months of each other. She has also had some well-publicised problems with the law, including several DUI offences and community service orders.
*
7. Jordana Brewster
Jordana Brewster is another key player in the Fast and the Furious franchise. The actress has played the role of Mia Toretto, Dom's sister and Brian's longterm partner, since the series first began in 2001.
Since she made her debut as Mia, Brewster has racked up a number of film roles in titles such as The Texas Chainsaw Massacre: The Beginning (2006) and American Heist (2014). The actress has also made a name for herself on television, starring in Lethal Weapon and Dallas, as well as appearing in American Crime Story in 2015 as Denise Brown for five episodes. She met her husband, the producer Andrew Form, on the set of Texas Chainsaw Massacre and the couple married in 2007. They've welcomed two sons via surrogate: Julian in 2013 and Rowan in 2016.
*

8. Dwayne Johnson
Wrestler-turned-actor Dwayne 'The Rock' Johnson joined the well-known franchise in 2011's Fast Five as DSS agent Luke Hobbs (Hobbs later ends up working with Dom's crew).
Johnson has appeared in countless action and comedy films, from Baywatch to the Jumanji reboot. He is also a star of the small screen and currently appears as the main character Spencer Strasmore in HBO's Ballers.
*
Fans will be excited to learn that Dwayne Johnson is about to star in the first ever F&F spin-off, Hobbs & Shaw, which is set to hit cinemas in the summer of 2019. In 2015, the Rock welcomed a daughter, Jasmine, with his partner Lauren Hashian, who was followed by another beautiful baby girl, Tiana, in 2018.
9. Elsa Pataky
*
Spanish actress Elsa Pataky joined the Fast and Furious franchise in 2011's Fast Five alongside Dwayne Johnson. She played Brazilian patrol officer Elena Neves, who had a short-lived affair with Dom before joining up with Jobbs at the DSS. She starred in three more instalments of the series before her character tragically died in The Fate of the Furious (2017). Pataky has made appearances in All Things To All Men (2013) and 12 Strong (2018) but has confessed that she found it difficult coming from a successful career in Spain to solely being known as the wife of Chris Hemsworth in Hollywood. The pair met in 2010 and married later that year. They have a daughter, India, who was born in 2012, and twin sons Tristan and Sasha who arrived in 2014.
*
10. Jason Statham
Statham joined the Fast and Furious franchise as Deckard Shaw, a former British military officer and mercenary who made his cameo at the end of 2013's Fast & Furious 6. He served as the primary bad guy in 2015's Furious 7 before deciding to join forces with Dom's crew in The Fate of the Furious (2017). Statham is now set to reprise his role for the Hobbs and Shaw spin-off alongside Dwayne Johnson.
Statham has had a long and fruitful acting career outside of the F&F franchise, starring in action films such as The Expendables (2010) and The Mechanic (2011). His latest project is the comedy-horror film The Meg, which is set for release this summer. In January 2016, Statham announced that he and his longterm partner, model Rosie Huntington-Whiteley, had gotten engaged. Rosie gave birth to their first child, Jack Oscar, in 2017.
*
11. Sung Kang
Sung Kang joined the F&F franchise as the hotshot street racer Han "Seoul-Oh" Lue in 2006's offering The Fast and the Furious: Tokyo Drift. He reprised his role in three more instalments of the series before his character died at the end of Fast & Furious 6 (2013).
Sung Kang has continued to enjoy a successful career in Hollywood.
*
He starred in Bullet to the Head in 2012 alongside Sylvester Stallone and currently plays the role of Assistant U.S. Attorney John Mak on Power since 2017.
12. Gal Gadot
Israeli actress Gal Gadot joined the franchise as Gisele Yashar, a drug trafficker's contact who teams up with Dom's crew and ends up falling in love with Han in Fast & Furious (2009).
*
She then appeared in two more instalments of the film series before her character's death at the end of Fast & Furious 6. Gadot is now a superhero star after she earned her breakthrough role in 2016 when she played the title role in Wonder Woman, a role she would reprise in the Justice League films. Gal has been married to Israeli real estate developer Yaron Varsano since 2008 and the couple have two daughters together: Alma (b. 2011) and Maya (b. 2017).
*
Are you a fan of the Fast & Furious franchise? Let us know in the comments below!