I think it's fair to say that we humans currently love our animal friends more than ever!
It's the dawn of the Vegan, more and more people are shunning meat and animal-derived products for a healthier, cruelty-free lifestyle…and more and more of us are owning pets.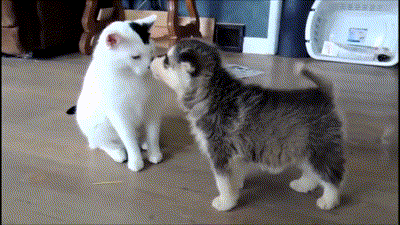 As a life long animal lover myself, I personally think it's wonderful to see the growing admiration and empathy for our furry companions…they were here first, let's face it!
But as much as we love them, we can only communicate with our animals so much before the lines become blurred. Sure, after a good number of years together, we get to know each other enough that communication between us and our pets becomes easier and we each get to know the quirks and body language of one another. But sadly, that's always going to be as far as it goes… we'll never truly know what our animal BFF's are truly thinking, but, it's always fun to wonder and speculate about, isn't it?!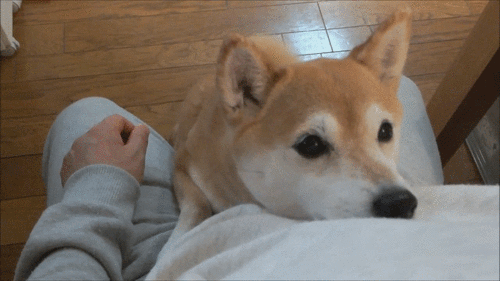 Well, an illustrator called Jimmy who is the founder and creative genius behind They Can Talk Comics has done just that! & It's beautifully funny…
Keep reading to find out for yourself and maybe gain some insight into your furry friend's imagination, you won't regret it!
1. So that's why they make all that noise!?

They just forget what the Sun is and get startled the hell out of it each and every morning! All roosters must have amnesia and very bad anxiety! I'll bear that in mind and have a bit more empathy for them. the next time one is waking me up at 4 am! Well, I'll try…
2. Sharks are so misunderstood

So, they don't want to eat us! They just care about us, that's all! I'll never be frightened by watching 'Jaws', ever again! Well, I will, but perhaps I won't quite be so hard on Sharks anymore…
3. They have relationship problems too

Oh, dear, who knew that Sharks had such similar tales of woe in the love department as their human counterparts!? It doesn't surprise me though, Sharks don't seem the romantic, 'clingy' type, do they!? Me' thinks she may be stuck to the wrong dude! This can't have a happy ending…
4. I take it back…

Well, if you believe in Noah's Ark, then thankfully, it obviously wasn't a joke, as giraffes are currently still going! (Only just though, sadly, which is thanks to us humans, again! Why can't we just leave our poor creatures alone!?)
5. We have such stupid ideas about fish

I know, I don't know where we got such mad ideas like that, eh? This is so cute though, I've always kept Fish all throughout my life and they're such sweet little things and they always have their own unique personalities. & Also, deep down, I'm sure there's loads of intelligence in there that we don't have them credit for…if only they could remember it all!
6. We're not that different

This is so adorable and I've often thought this myself, to be honest, I do wonder if they're wondering the same when they hear us gabbing on to each other!? I'd put money on it that they do!
7. We're wriggling in the rain

So that's why all the worms come out to party when it rains!? They freakin' love it, that's why! They must be the only creatures that do…well, apart from Ducks…
8. Well, that's that problem taken care of

Oh my god, this is hilarious, a little on the dark side, but still really funny! That poor fish though! Not what you want to happen when someone is already breaking up with you!
Oh well, it proves that some problems in life just take care of themselves…especially when you're a Fish!
9. Racoon dating tips

Well, what do you know!? Animals have dating worries too! The dumpster behind the new French restaurant sounds perfect, dude! Just think of all the fancy food you could find!? You'll blow the lucky girl's mind!
10. Don't look!

Awww, shellfish get insecure when naked too!? Who knew!? Don't worry little guy, we won't look! We promise!
11. Ewwwww!

Wait, that isn't true about Spiders getting into your mouth while you sleep, is it!? I always thought it was a myth! No offence, but get out of my mouth, you hairy little devils! I know it's big, but it's NOT a cave!
12. Au De' Wet Dog

If he smells that "good", then like all fella's, he's obviously just trying to impress some new b*tch! What!? That's the technical term, but if you want to take it literally, then, by all means, my point still stands.
13. Errrr, that's not me…

A typo!? Really, Thor!? Or should I say…CUPCAKE! You're totally busted, kitty cat! Although I could totally imagine cats doing this…I certainly can't imagine many of them being happy with all the fluffy names that people give them! They're way too noble for all that!
14. Well, obviously…

Oh my, this made me laugh. Bee logic, eh? You can't beat it! Can only sting once to protect their hive, wastes it on a guy who is no threat to the hive whatsoever and just wants to do some DIY. Tragic.
15. We were worried about you…

I've always maintained that cats only wake us up in the middle of the night to check that we're okay and still breathing & I always thought I was just being biased towards my Cat's crazy antics, but hey, this comic proves it!
16. Pet me…but don't pet me…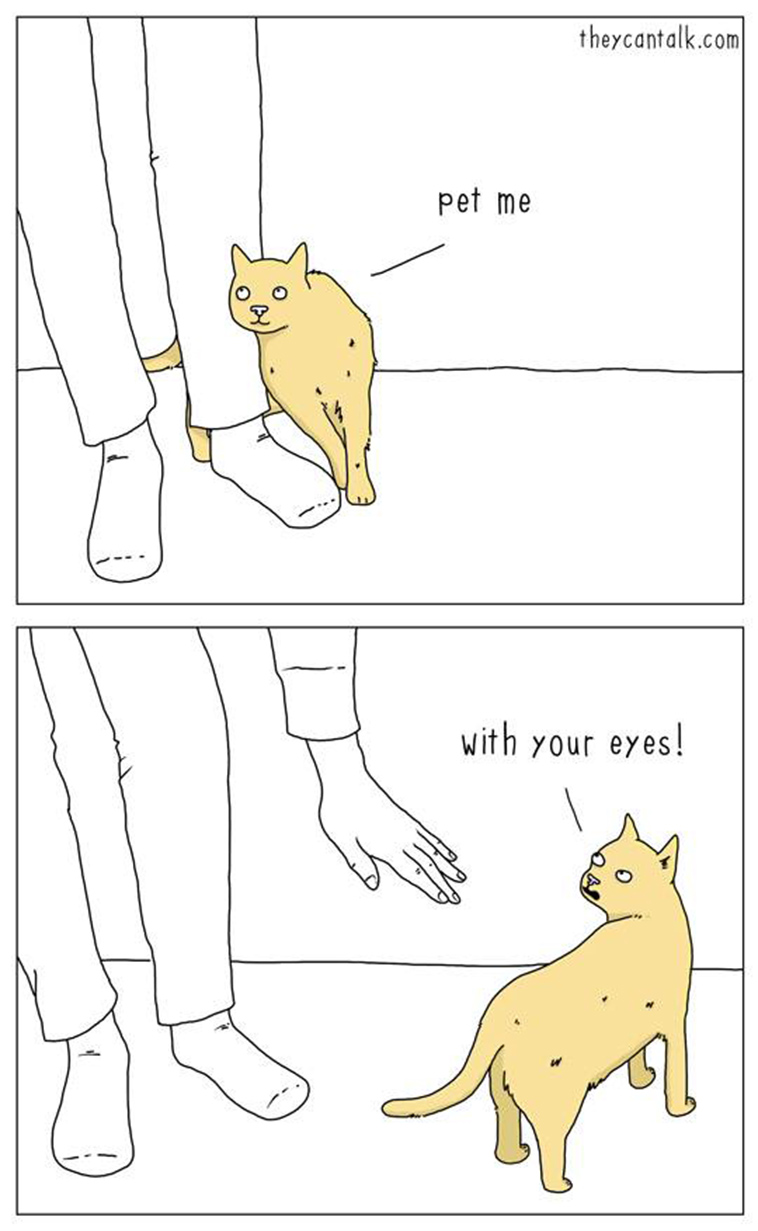 Did I say to touch me!? No!? Then DON'T freakin' touch me, human, or so help me god I will stick my claws right in your balls!
17. I eat shoes too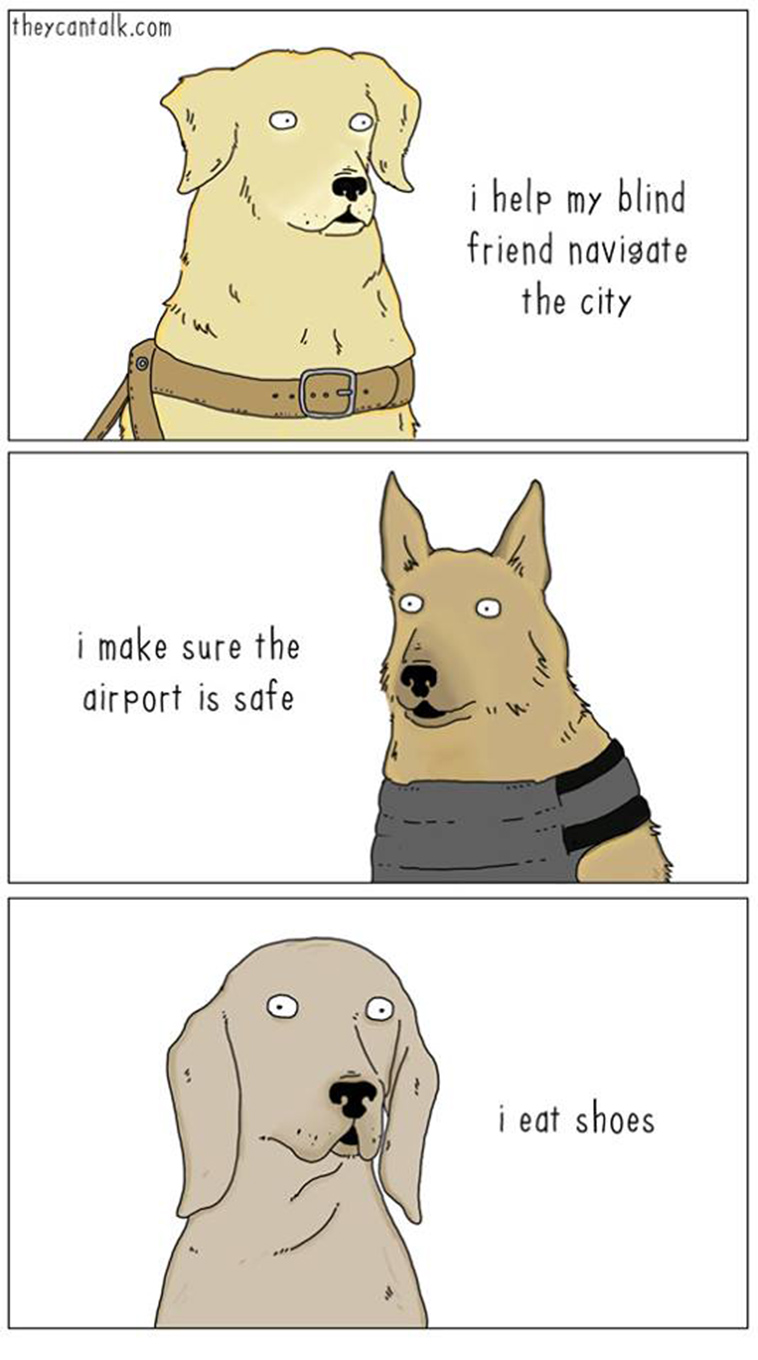 Oh, my word, I'm laughing so much at this! & I have a pretty solid feeling that if I was a Dog, I'd be of the 'I eat shoes' variety too!
18. I AM calm!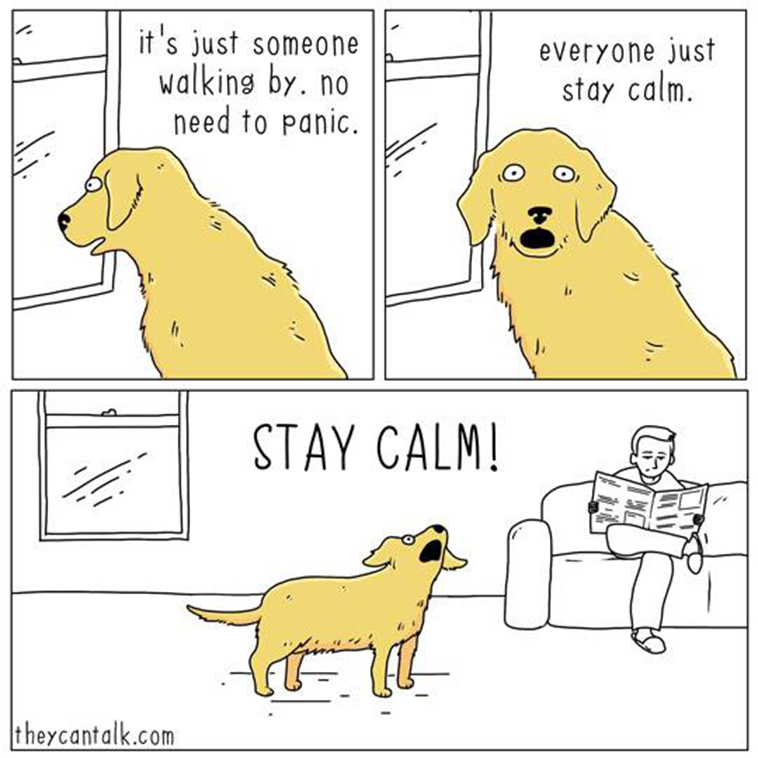 Dogs are like those people who tell you not to freak out in a stressful situation when you're just sitting there silently and calmly…and they're the ones who are actually freaking out…and I love them for it! They only want to protecc, after all!
19. Well…thanks…

Aw, I feel really bad now, all they want is directions and I've been throwing bread at their heads! I'm sorry, Pidgies! It's just a misunderstanding!
20. Seriously!?

Are you really going to do that human!? You're despicable! That will require two belly rubs, some catnip and double helpings for supper before I can even consider forgiving you, I may also have to poop in your shoe as well, just to make sure you know never to do it again!
All images/comic strips are sourced from and credited to the awesome They Can Talk