Kids seem innocent and you may think that they only draw unicorns and rainbows, however, as it's spooky season we thought we would take a look at the freakiest kids' drawings ever to be created. We are reluctant to ever let a child draw anything again, ever.
When children let their imagination run wild it isn't always pretty…from murderous images to sinister messages, here are the most horrifying things kids have conjured up using crayons…
*
1.) Hulk Smashes the Kardashians
This child certainly has a sense of humour, the drawing sees two of the Kardashians raving about their tans and how one has been married for 72 whole minutes. Before the Hulk has had enough and decides to end their discussion… permanently. It's dark but we can't help but chuckle at this kid's sense of frustration watching reality TV shows like this.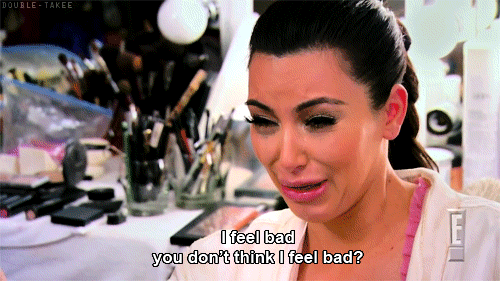 *
2.) You love WHO?!
Wowzer, that's a 'hell' of a misspelling. If it wasn't for the cute little girl's hat, I would be far more worried about this one. However, it's obvious that it's a spelling mistake, and she just wants to get herself a decent Christmas present, rather than summon the Dark Lord. Phew, that's a relief! I thought I was going to have to get the Holy Water out.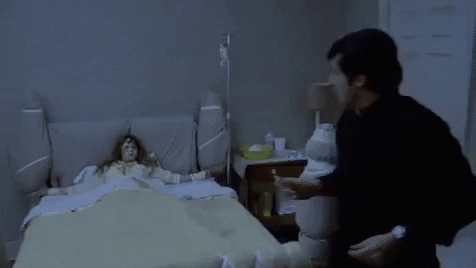 *
3.) A dark birthday card…

Another example of how kids don't give a crap about tact or potentially hurting your feelings. This is a beautifully macabre birthday card, which is so funny I think could be reproduced for mass sales. I'm sure the child's parents weren't too happy with it, however – especially when you consider where the 'You are here' sign is pointing to. Harsh!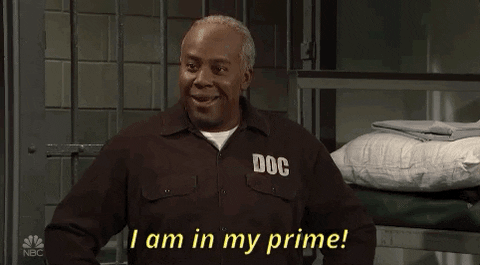 *
4.) An unwelcome babysitter
This drawing was directed at a kids babysitter, who they obviously did not get along with. As funny as it is, if I was the kid's parent and I found this doodle, I would take the hint and get a new babysitter – I think it would be best for everyone involved. Otherwise, we could have an incident like that scene from the film Sinister.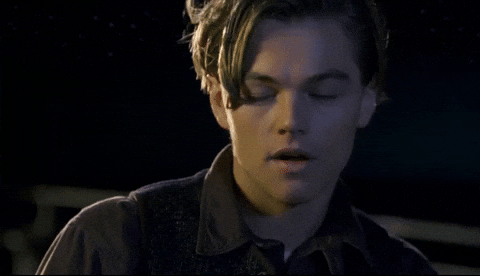 *
5.) A positive outlook
On the one hand, Graham is being realistic, and acknowledging that it's unlikely that he will still be here in 100 years. On the other hand, he seems to think that that he will be breaking out of his tomb and haunting the living, so I think it might be time to have a little talk with Graham and check that everything is okay.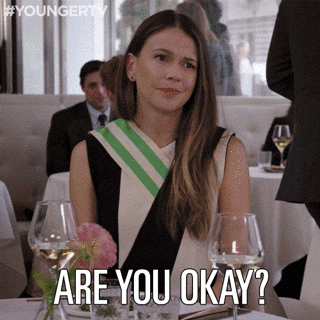 *
6.) An unlikely friend…
I don't even know what the child is trying to tell us. Has she had a close encounter of the third kind? Does she have an imaginary friend, and this is what they look like? Or is she calling her real-life best friend an alien? One thing's for sure – if I found this doodle as her parent, I would be more than a little concerned.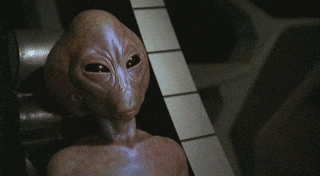 *
7.) The demon left us alone
Just incase any of you can't read this, the caption for this child's drawing reads "Today I had a fun time with mum and dad and the cat. Even the demon left us alone, this time…"
Wow. 'Freaked out' doesn't even begin to cover how I'd be feeling if my child had drawn this. At least the kid had a nice day out though, even if he is fighting an ongoing battle with a demonic presence.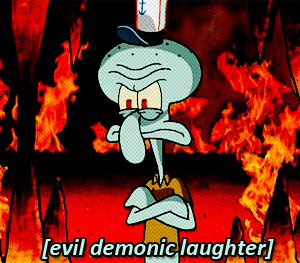 *
8.) The talking boy

Another example of children drawing things that aren't there. This time, a dark, mysterious figure known only as 'the talking boy'. I feel like this would make for a creepy Hollywood blockbuster if you got the right actors on board. Maybe that Norwegian guy from the new IT movie could play the Talking Boy? He's pretty darn terrifying in that movie.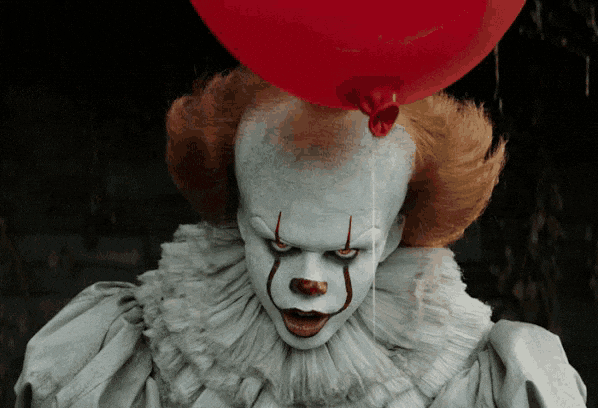 *
9.) Sacrifice to the alien Gods
The artists' sister found this drawing when the two of them were older. Drawn quite nicely with color pencils, it appears as though her older sister is sacrificing her to the alien Gods when she was a baby. I'm sure that's not what was intended at the time, but it's still very unsettling to look at – even if they can laugh about it now.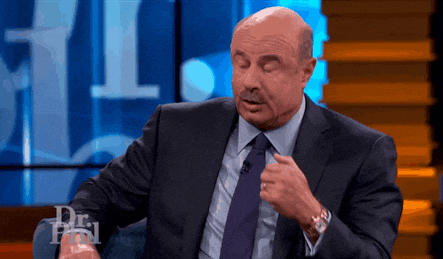 *
10.) A murderous chicken

A lot of the other kids' drawing are actually really cute, and are only creepy because of the kids' naivety. This drawing, on the other hand, is nothing short of bizarre and creepy. It depicts what looks like a demented chicken chopping a man's head off. Maybe this was drawn by a hardcore vegan activist in the making? Just a thought.

*
11.) An argument turned sour

Apparently, this little 6-year-old girl drew this horrifying drawing after an argument with her Dad. I know arguments between parents and kids are pretty common at that age, but it's still got to be genuinely unsettling to see this afterwards. I think he better watch his back (and neck) after this. Oh, and remind me never to miss with her!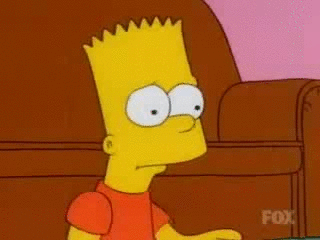 *
12.) Meet my friend

"Hi Dad, this is my friend. You can't see her, but she has spiders on her face, and dark holes in her eyes. That's where she sucks your soul through! Anyway, what's for dinner?"
I was so horrified by the face, I've only just realized that her 'friend' also has 10 arms. I think having an imaginary friend is pretty normal, but not one that looks like this.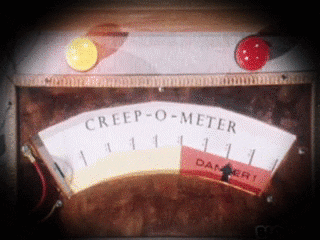 *
13.) Dancing on Mommy's grave

There's no ambiguity here – this is just horrible. This dark drawing shows a child and their father dancing on their mum's grave. I wonder what she did to inspire the child to draw this horrifying drawing. Kids overreact to everything, so it was probably something minor like not playing their favorite song in the car.
The more I look at this, the worse it gets. Respect your mother, kid!
*
14.) A new way to put a baby to sleep

This drawing shows a child putting their baby brother to sleep using a pillow, in the hope that their parents would be proud. It's supposed to be sweet, and to endear the child to their parents, but it comes across as something altogether more sinister. I really don't think that's the way to go to cheer up mum and dad…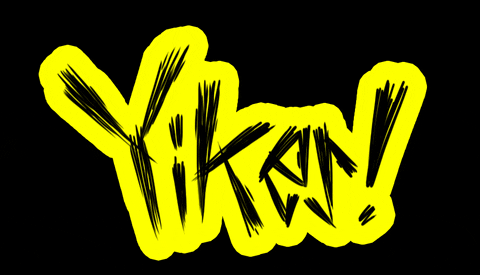 *
15.) She followed him home…

A social worker was shown this image from a child she worked with. He had drawn it, and claimed that the woman depicted had followed him home recently. I'm not a social worker or medical professional by any means, but I'm gonna go out on a limb and guess that there are a lot more conversations to be had about this.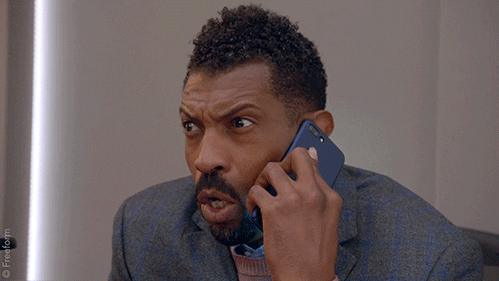 *
16.) The monster that I can't see

This woman's 4-year-old daughter drew this horrifying picture and told her that this is the monster that follows her around but she is blissfully unaware of it. Which is weird, since the thing is the size of the average house. I'm sure this mum wishes she hadn't been told that the monster was following her around… ignorance is bliss after all!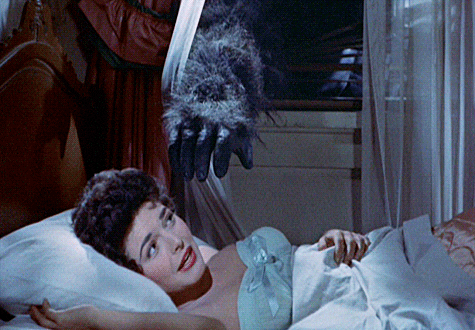 *
17.) This is Tonso…

Okay, I'm going to assume the best-case scenario here and assume that this picture was created with red paint, and not with, you know… blood. This poor parent was presented with the above scary drawing by their child, only to be told that the figure's name is Tonso – he is her ancestor, and visits by coming through the mirror…no thank you.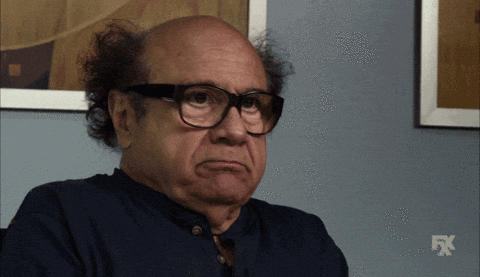 *
18.) When you're cut up when you're sleeping

This drawing is worded as though it is something that happens often. You know like those kind of memes that are captioned "When you're late for work", or "when your hubby is suspiciously quiet", accompanied by an image. I'm not sure many people will relate to being butchered in their sleep, and I'm sure they'd like to keep it that way.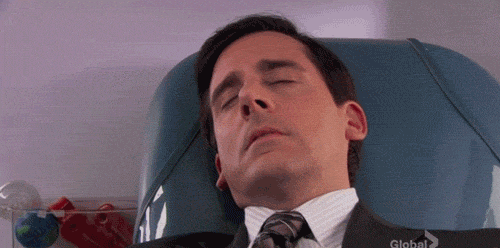 *
19.) I'm watching you

Having a crudely-drawn eye on the wall, along with the caption "I'M WATCHING YOU" is creepy enough. The fact that it's been drawn in red, so it looks like the eye is bleeding, takes it to a whole new level of creepy. The eye of Sauron from the Lord of the Rings movies has got nothing on this kid's scary doodle.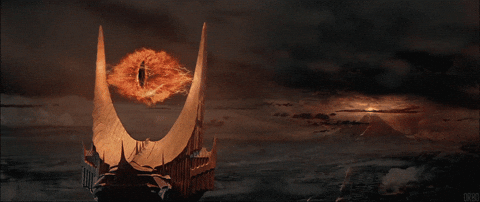 *
20.) Meet Willow

Unlike some of the other pictures, it's not immediately apparent how creepy this drawing is. This kid has drawn the freakiest figure called Willow, it looks like it was posed in some kind of exorcist stance…if that doesn't send chills up your spine we don't know what will. Side note: remember Willow from Buffy the Vampire Slayer? I loved her!
*
21. Tower of suffering
There's an awful lot going on in this picture, and none of it is good. I don't mean to tell anyone how to raise their kids, but I do have to say that if this was my child, I'd be getting on the phone to a therapist or a priest as soon as possible. What is wrong with these kids?!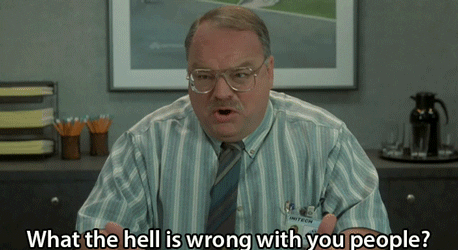 *
22. Vroom vroom
Okay, I can tell from the caption that the kids in this class were told to come up with their own anti-drug commercial. This is all well and good, and certainly a positive thing to do, but the end result in this case was pretty creepy. To me, it looks more like the driver a vigilante hunting down drug users.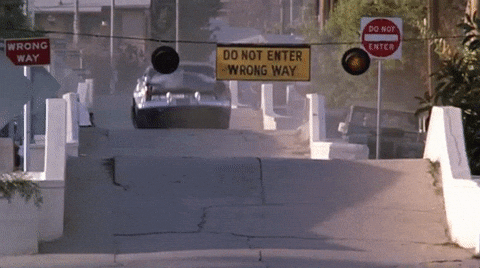 *
23. RIP Sarah
I get that the intention behind this drawing was sweet. It was supposed to be a depcition of the kid, in later life, devastated that Sarah is now 'ded'. However, because of the way its drawn, and the crazy handwriting, it comes across as more of a threat than anything else. There's always something really creepy about the combination of crayons and death!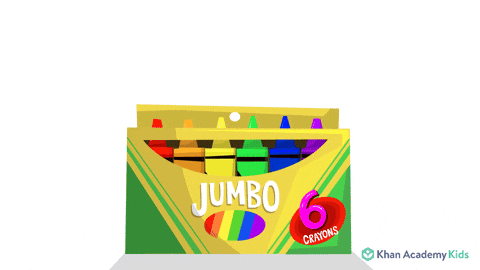 *
24. A nightmarish creature
Kids' imaginations are wonderful vivid thing, that can come up with all kinds of wonderful creations. On the other hand, they can also come up with… this. I don't know what on Earth this upside-down creature is supposed to be, but it looks like something that you might see scurrying down the street in one of the Silent Hill games.
*
25. Covering all bases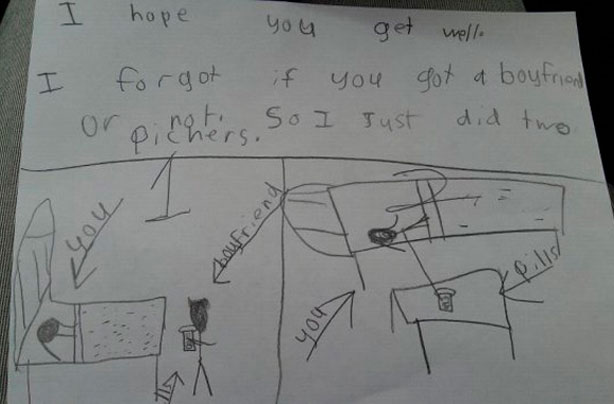 Another well-intentioned but creepy effort. According to this picture, there's only two choices in life – you can have a boyfriend, or you can be a pill-popper. I don't know who this kid drew this picture for, but I don't think it was his mom – after all, you'd hope the kid would know whether mom had a boyfriend or not.
*
26. A greatest hits of horror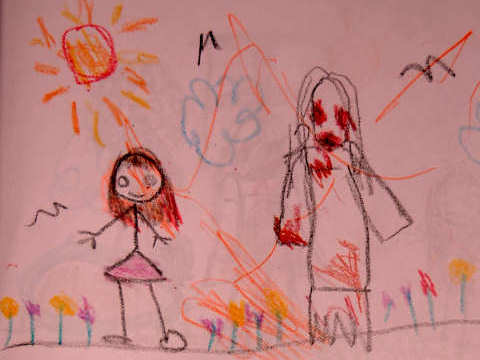 Here we have a terrifying picture that ticks all of the boxes on the creepy kid picture checklist. Crayons? Check. Imaginary friend? Check. The imaginary friends just happens to be a zombie/ghost type figure? Check. Bleeding eyes? Check. Creeped-out parents? Double check. Yup, this little number should be giving mom and dad their fair share of nightmares for week to come.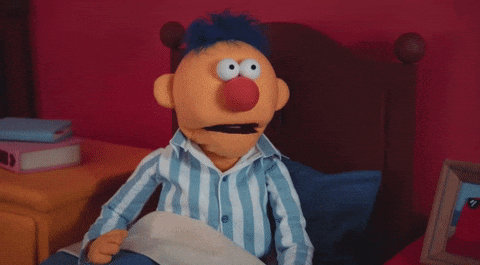 *
And now for a change of pace…
So far in this article, we've shown you the creepiest, darkest side of childhood creativity that it's possible to see. We've had it all – disturbing imaginary friends, threats of violence against parents, and a giant chicken decapitating a man in cold blood. With that in mind, we thought that we should switch it up a bit now, as we don't want you to have too many nightmares in the coming weeks.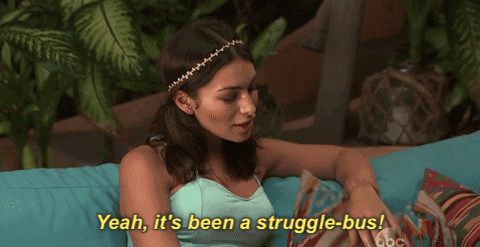 So now, for a little light-hearted bonus content, here are a few hilarious answers that kids have given for school tests in recent years. Not only are these answers funny as hell, they also show the positive side of a child's imagination.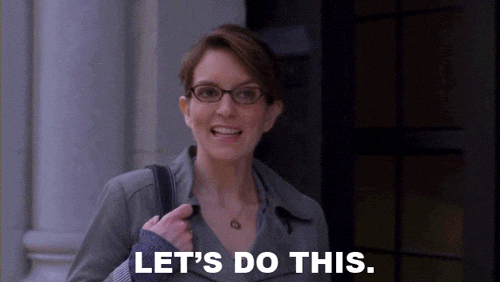 I only wish that I had this level of creativity when I still had to do these stupid frickin' tests.
*
Where is the lie though
This kid either has a mind that works in a very literal manner, or completely forgot to study for this history test, or very possibly both. Having said that, I don't see how the teacher can't give the mark – the child is absolutely right! It's not his fault that the teacher worded the question so badly. Step your game up teacher!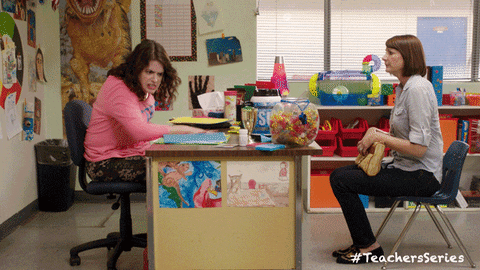 *
Where did that come from?
This student was doing pretty well on this basic English grammar test, but fell at the last hurdle, with the idea that the opposite to 'original' was China. I'm really struggling to see the logic here. Then again, I'm not sure the teacher's answer of 'artificial' is 100% correct either. 'Original' has all kinds of different meanings, and therefore all kinds of opposites. Fail on both sides!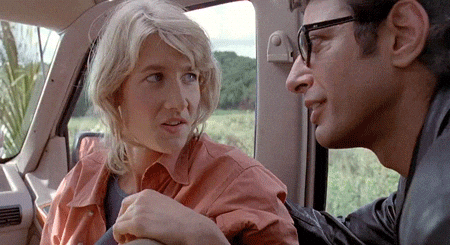 *
A budding talent
This kid is obviously very talented, and has a bright future. In terms of a career path, I think they should definitely pursue art, rather than anything to do with mathematics. At least the teacher marking the paper had a sense of humor about it. I don't know if the kids' parents will be quite so amused, but that's the risk that you take for your art.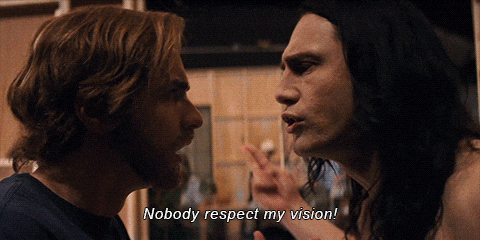 *
A hard cell
Another literal-minded student with a creative side, this time doing their best in the field of biology. The student would've known this wasn't right, but at least this way you can give the teacher a chuckle as he fails your test. It's not quite as artistically impressive as the previous entry, but it made me laugh even more. I hope you've enjoyed this gallery!
*