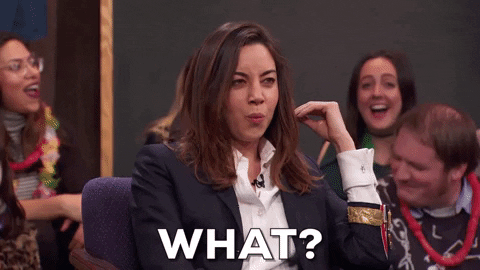 It's no secret that this is one weird, crazy, bizarro world we live in, especially these days when it seems as though pretty much anything goes.
Especially when it comes to new, weird fads or trends that seem to continually pop up every freakin' day thanks to the unbridled power of social media.
Advertisement
Yep, you already know where I'm heading with this one folks… allow me to introduce you to one of the wildest trends I've possibly ever freakin' come across. Prepare yourselves…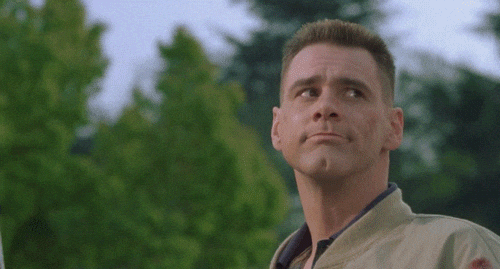 So apparently there is an unbelievable new trend out there among the young parents of the world who truly want to keep a close… possibly too freakin' close… bond with their babies forever and ever and… ever. How are they doing this you may be wondering? Well, these particular parents are actually going to jewelry-makers and asking them to create things like necklaces, rings and even cufflinks which contain the umbilical cords of their newly born offspring. Yeah… I know.
Some people out there, find this idea pretty interesting… others think it's rather odd. (Just FYI, I'm definitely on the side of Team Odd over here)
Not too sure what an umbilical cord actually is? No worries, I'll give you the low-down. So basically, the umbilical cord provides the teeny little person growing inside of you with nutrient-rich blood while it's just chilling in the womb. It then eventually gets dry and falls right off of the baby after it's born (URGH) and that is, in fact, where our belly buttons come from. The more you know, right!?
Advertisement
Anyway, there is actually a variety of ways that parents use the umbilical cord – for some bizarre reason – including; keeping it in jars with ethanol (???), and others send it off for research (!?) And now, as is turns out, there is a third group of people that has jewelry made from it.
But at the end of the day, there's no smoke without a fire, right? Exactly. And as it turns out there are NUMEROUS designers out there who are more than willing and ready to take your order, and turn the umbilical cord of your baby, which has been living inside of you for 9 months, and turn it into an unforgettable masterpiece… and Ruth Avra , who hails from Florida, is a mere one of them.
There's pretty much no limits as to what shape you can request for your piece of jewelry either. For example, the necklaces can be requested as hearts, flowers, moons… if you can name the shape then chances are it can be made for you.
And the madness does not stop there, oh no! If a young mom fancies having a ring made out of the cord of her child rather than a necklace, then that can be made to happen to. In fact, it doesn't even stop at umbilical cords! These designers also offer to use your babies' hair or (sorry, I need a minute to gag before typing this) placenta ass a viable material for making these incredibly personal, somewhat creepy keepsake pieces of unique jewelry.
Not content with only ONE uniquely creepy – sorry, wonderfully sweet – piece of jewelry, some mothers often ask for double, nay, even TRIPLE necklaces which are made up of the umbilical cords of all the kids they may have.
Advertisement
Very often, in fact, they will start with just one stump, and then they'll add the other stumps later on when their next babies are born, meaning that eventually, they'll send their initial necklaces for some much-needed rework.
And of course, we can't leave out the fact that bracelets are also possible!
Advertisement
They too can also be made into fashionably wild pieces of wearable body parts.
And then there are the parents out there who prefer to be able to have matching pieces of jewelry by separating one umbilical cord stump into two pieces, and then requesting 2 different pieces of jewelry for both the mother and the father.
Advertisement
Basically, couples are out there taking the idea of "His & Hers" matching jewelry to a WHOLE new level. A level that I personally never, ever, ever hope to reach. Like, ever.
And sometimes there's even a super proud father who's the one ordering either a cute ring or a cute couple of cufflinks, y'know like truly showing off that baby-daddy swag to the whole world. Just like in the picture below!
Advertisement
I mean, nothing quite says fashion-forward dad like rocking around with your newborn's dried-up umbilical cord hanging off your dress shirt, right!?
Now, if you're sat there thinking "Man, I really want to wear a piece of my child that has fallen off of them at some point on my body but I'm not really feelin' the whole umbilical cord vibe" then never fear! Because apparently, it's not just the umbilical cord that these fabulous designers can turn into glorious pieces of jewelry… they can also do it with your child's first lost tooth too! Oh, joy!
Honestly, I just can't believe we haven't seen one of the Kartrashian's promoting this stuff yet.
Anyway, folks, I am simply dying to know what your thoughts are about all this. Would you ever consider wearing your child's umbilical cord around your neck? Maybe you already do!? Let me know in the comments, and don't forget to share this with your friends and family… you never know who may be interested in this ridiculous new trend! AAx