Nicolas Cage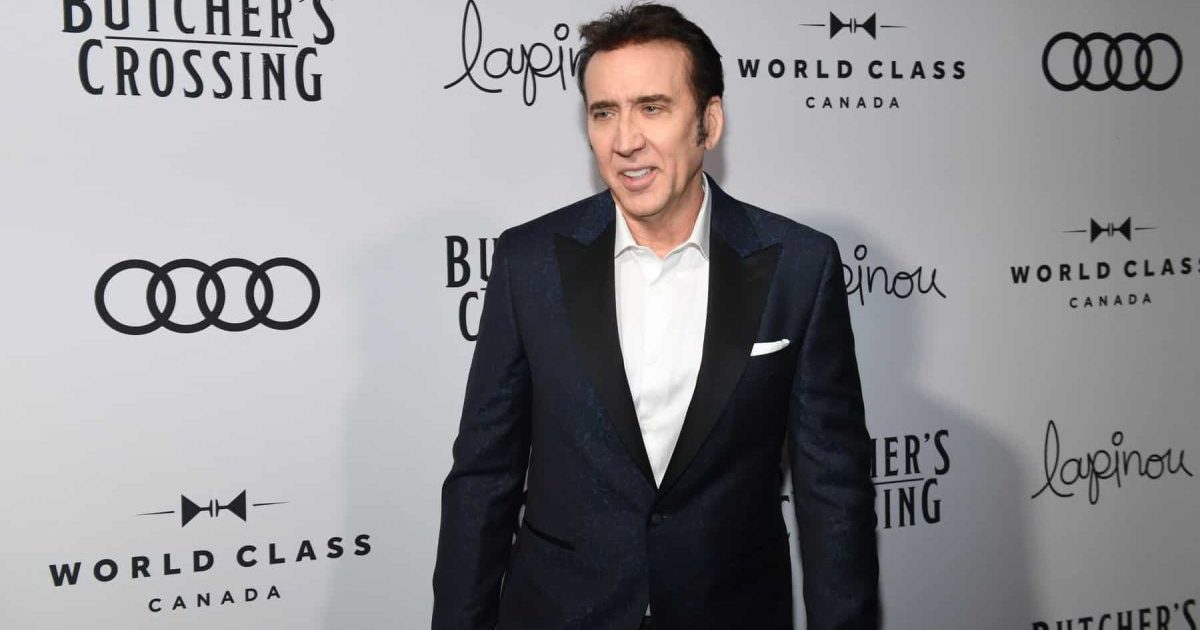 Photo by Sonia Recchia/Getty Images for Diageo World Class Canada and Audi Canada
Cage is a famous actor and icon in Hollywood, but he is also a chronic over-spender. Nicolas Cage was worth $150 million back in 1996, but between then and 2011 he managed to blow it all on castles, fancy cars, and whatever else he possibly could. He ended up having to sell some of his treasured goods to recover his financial situation.
50 Cent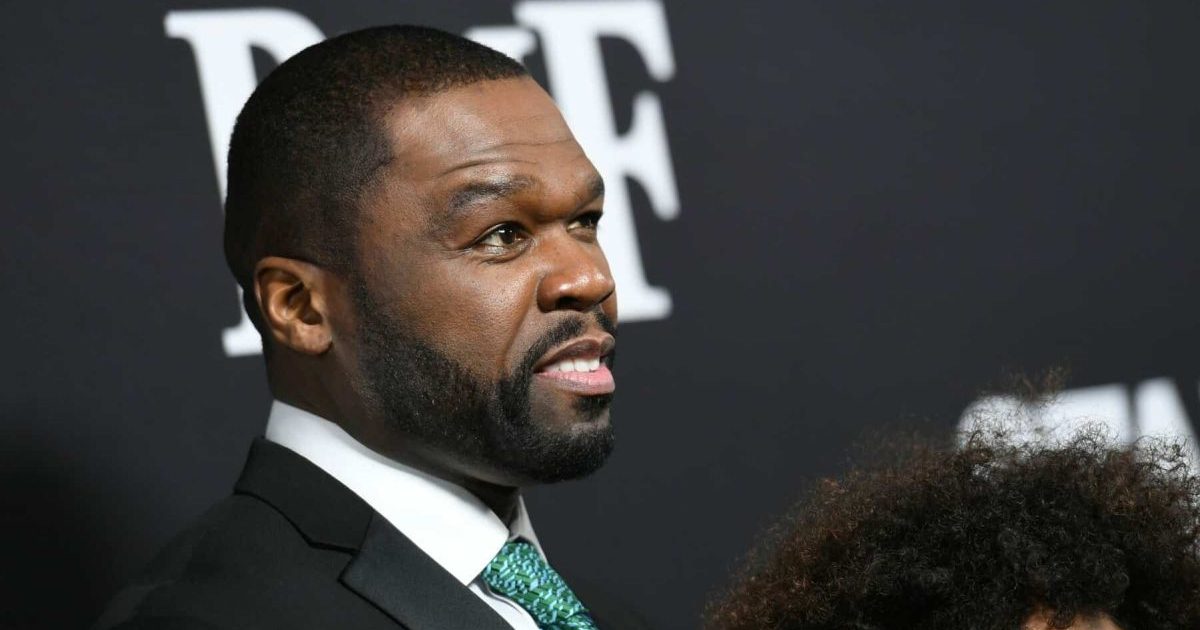 Photo by JC Olivera/Getty Images
In 2015, 50 Cent was over $32 million in debt to the International Revenue Services (IRS). He ended up having to declare bankruptcy in 2016. It just goes to show what happens when you're living outside your means, even if you are a famous rapper.
Lindsay Lohan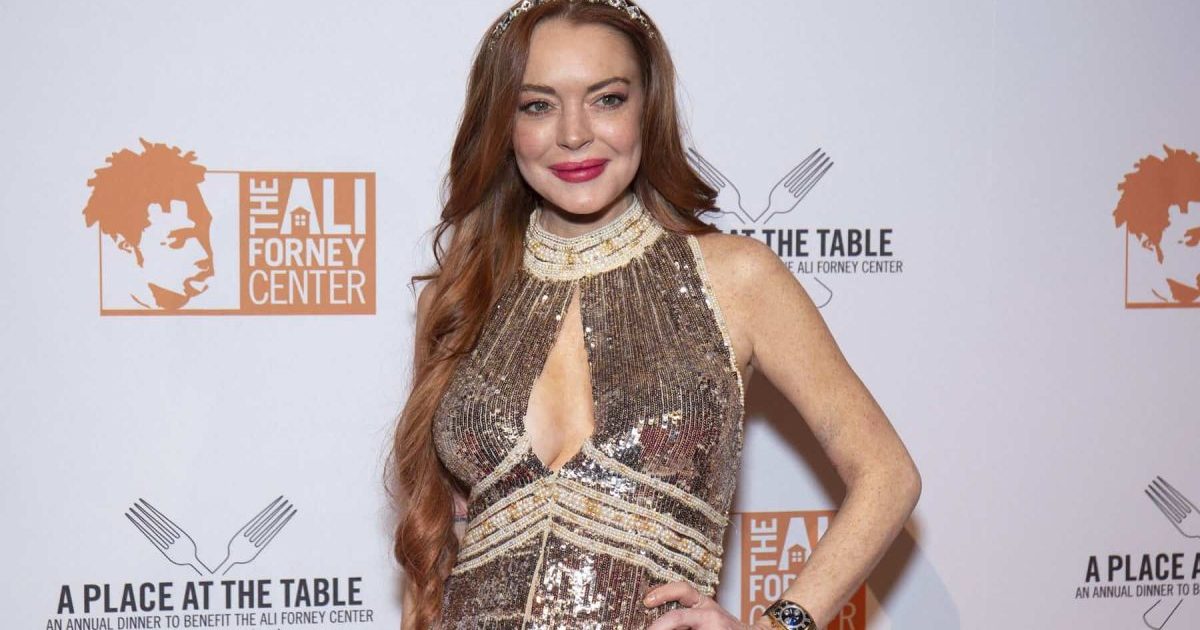 Photo by Santiago Felipe/Getty Images
Lindsay Lohan was a beloved actress in her childhood and early adulthood, but her reputation plummeted after some bad publicity and reports of her being difficult to work with. Her poor reputation followed her through her time in rehab which, together with her overspending habits, landed her in $233,000 debt to the IRS. Her net worth today is still under $1 million at $800,000.
MC Hammer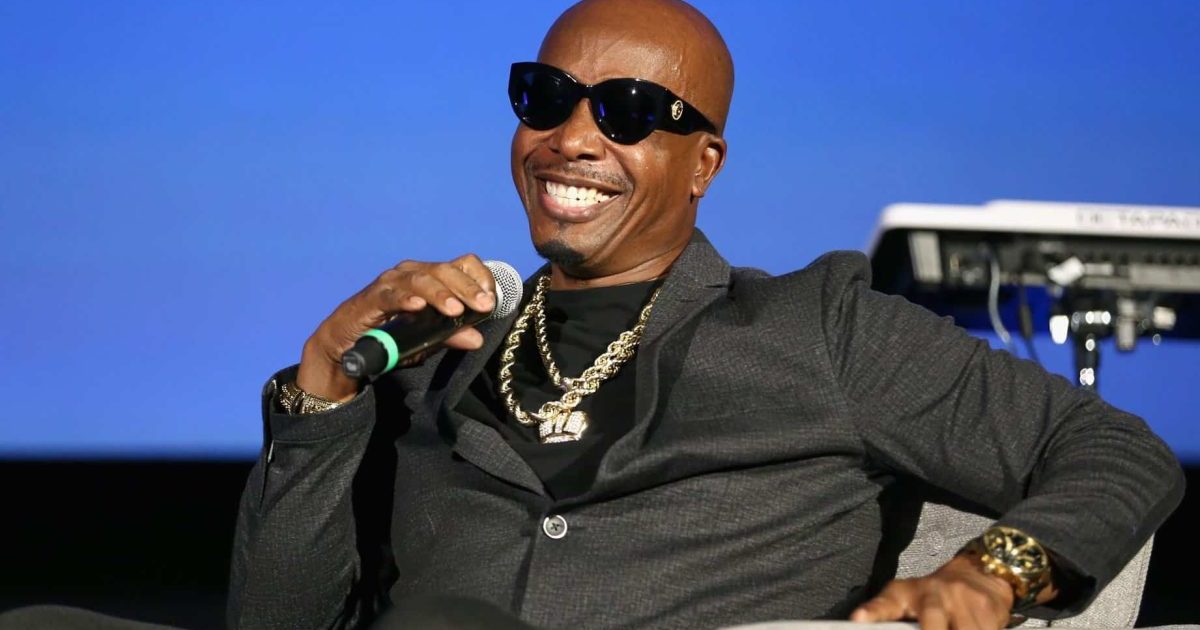 Photo by Rich Polk/Getty Images
MC Hammer is the ultimate one-hit wonder, and he never quite touched the wealth he made with U Can't Touch This ever again afterwards. This was what lead to him losing his money. MC Hammer's idea of his life involved a lot of spending on luxuries such as private jets, a record company, and a home that was worth over $30 million. He declared himself bankrupt in 1996 and was paying money back to the IRS for years afterwards.
Shia Labeouf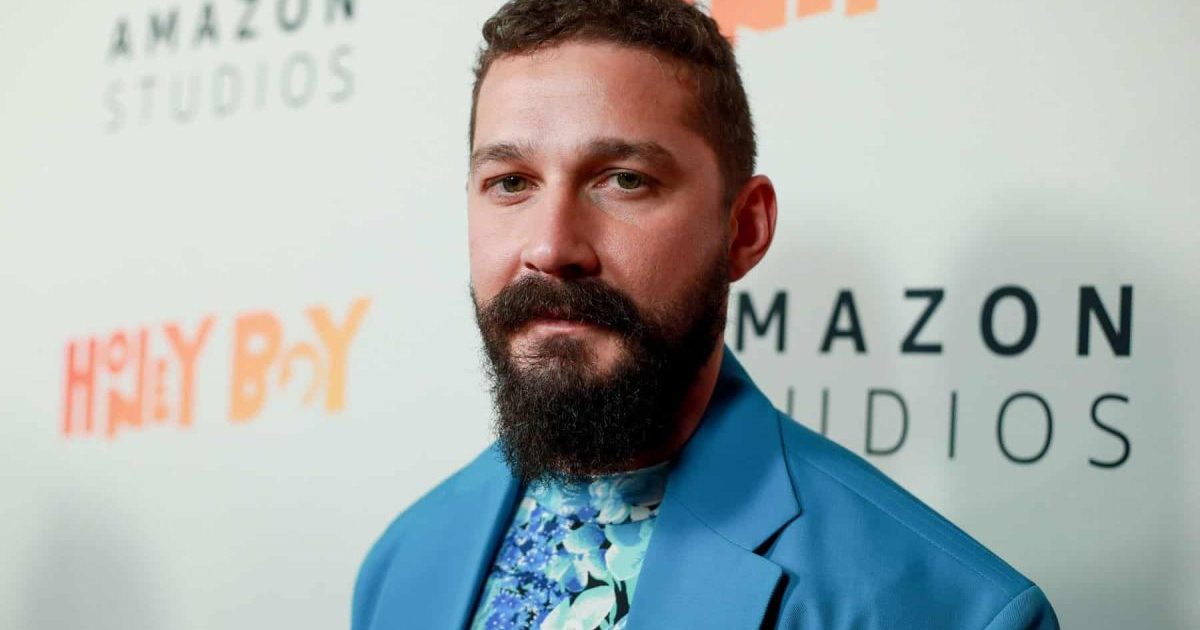 Photo by Rich Fury/Getty Images
Though Shia Labeouf has not lost literally all his money, his behaviour became rather strange for a time in the 2010s. This lead to many people not wanting to work with the actor and the projects he did work on drew in absolutely no people. Labeouf made absolutely no money for some time, despite spending it. Today he's doing alright, having mostly come back from that erratic behaviour.
Michael Jackson
Photo by Carlo Allegri/Getty Images
The King of Pop had a glamorous life from the outside, to say the least. This is actually part of what led to him losing his money. Michael Jackson was in a lot of debt due to his legal fees and also his overspending issues. He lost well over $20 million in legal fees alone which put quite a dent in his fortune. His estate managed to recover this after his death which leaves Jackson as one of the best-earning dead artist ever.
Kim Basinger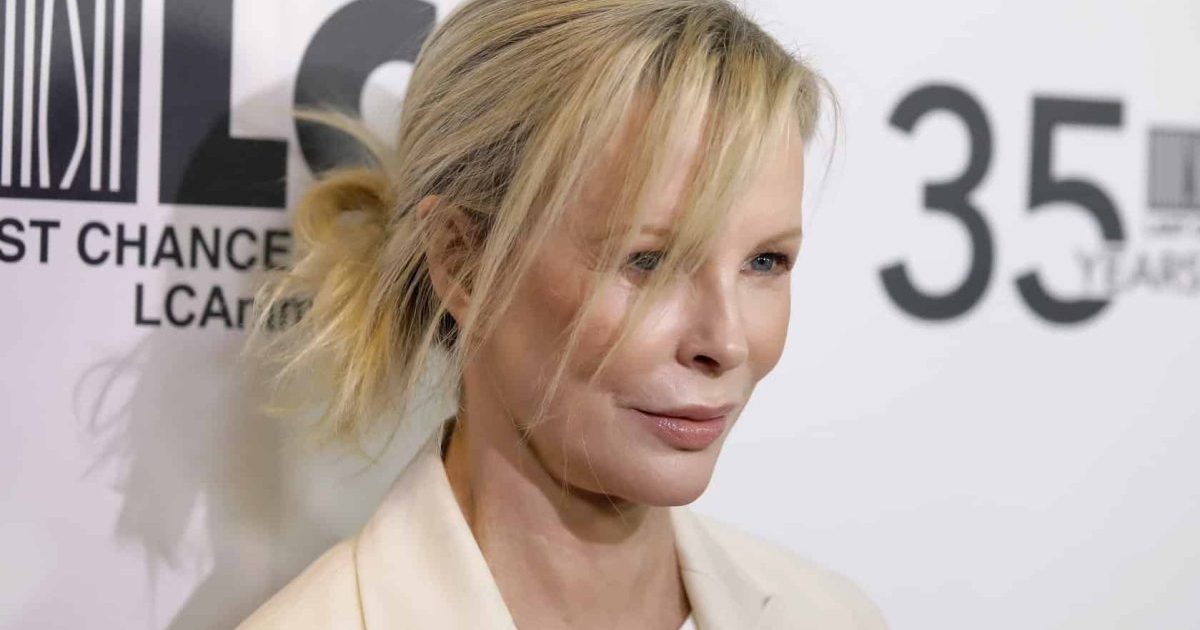 Photo by Tibrina Hobson/Getty Images
Kim Basinger did what many would do if they were a famous actress with seemingly plenty of money to spend: she spent it on a chunk of land. Unlike what most of us would probably do though, Basinger spent $20 million to buy a whole town. Though she had big plans for the town, Basinger sold it in 1993 after she was forced to declare bankruptcy.
Burt Reynolds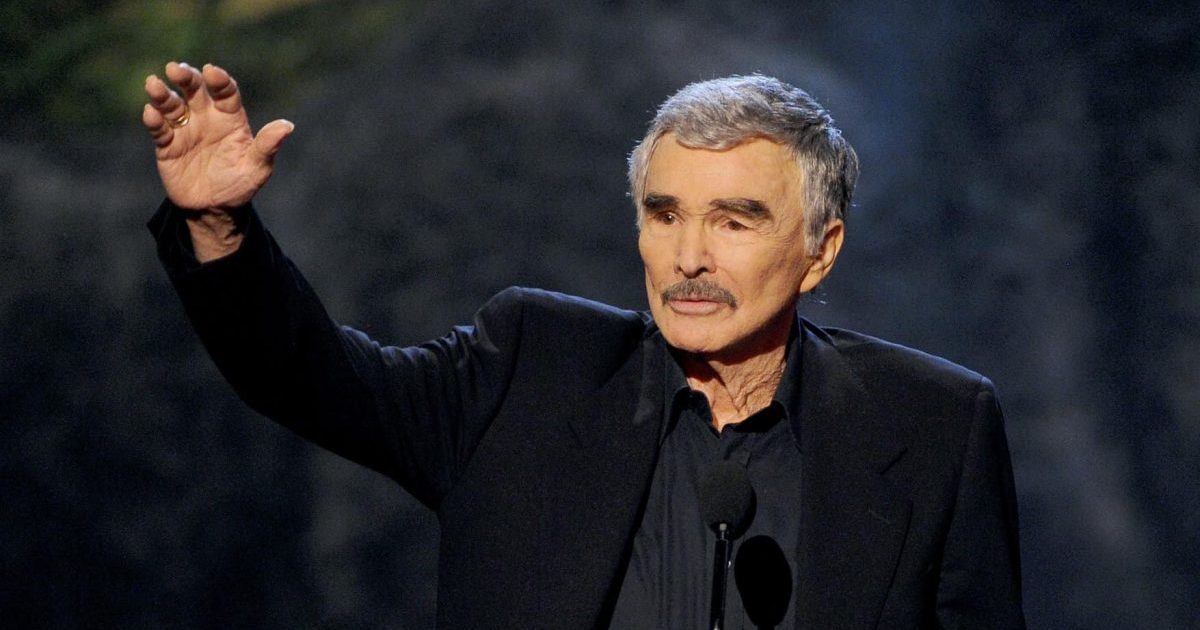 Photo by Kevin Winter/Getty Images
Reynolds was a big Hollywood name in the 60s all through the 80s. Reynolds spent on whatever he felt like for many years, due to his incredible success. For a long time that was completely fine, but after his pricy divorce alongside a lot of loans he hadn't kept an eye on, Burt Reynolds had to file for bankruptcy in the 90s.
Toni Braxton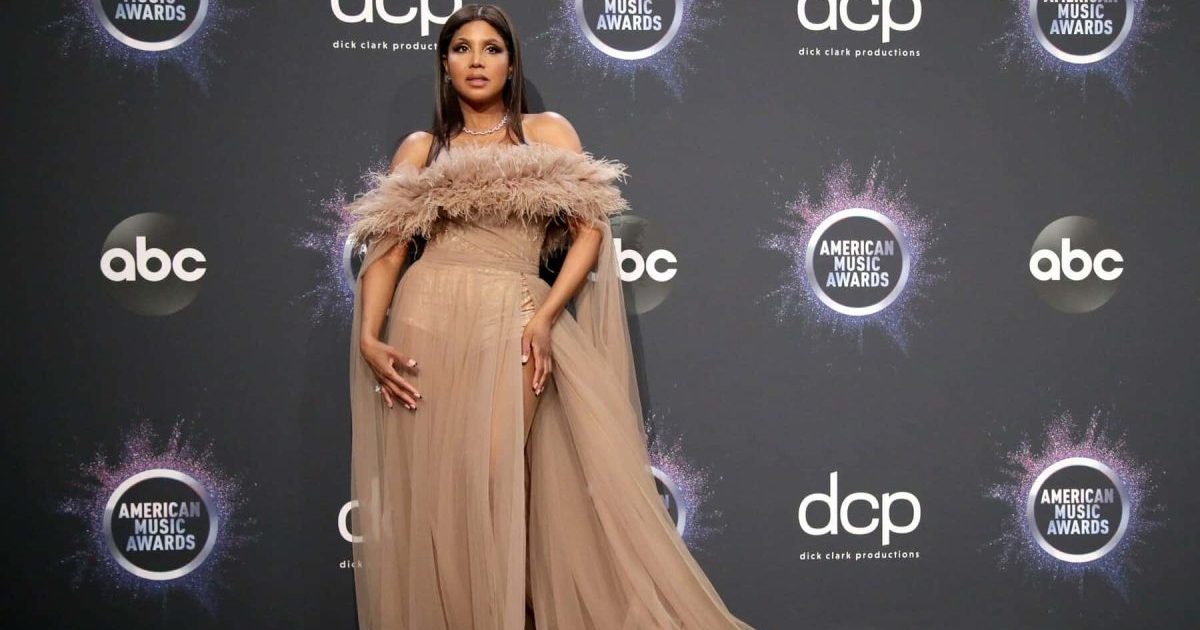 Photo by Rich Fury/Getty Images
Not only has this singer had to file for bankruptcy in her lifespan, but she's had to do so twice. The first time was in 1998 due to her record label paying her such poor royalties in comparison to her spending and lifestyle habits. The next was just 10 years later in 2008, largely due to medical fees. The price of healthcare is no joke!
Mike Tyson
Credit: Phillip Faraone/Getty Images
In 2003, heavyweight champion Mike Tyson was $23 million in debt. He declared bankruptcy, finished his sentence in jail, and returned to rehab before he again reached financial stability. He owed money to the IRS, British tax authorities, lawyers, a personal trainer, a financial manager, and a music producer. In addition, he also had to pay $9 million in a divorce settlement and was also behind on child support. The retired boxer is now financially stable. He launched a marijuana company called The Ranch Companies in California in 2018 and has announced plans to open a cannabis-themed resort.
Stephen Baldwin
Credit: Larry Busacca/Getty Images
Youngest brother of famed acting clan the Baldwins (the most famous of the brood being Alec Baldwin), Stephen Baldwin briefly enjoyed fame in the 90s with such hits as The Usual Suspects. His career failed to stay the course, however, and the younger Baldwin filed for bankruptcy in 2009, owing money on taxes and a couple of mortgages. Shortly afterward, his house was foreclosed on for failing to make mortgage payments for six years. In 2017, Baldwin was arrested and served five years' probation for failing to pay taxes for three years.
Marvin Gaye
Credit: David Redfern/Redferns
Musical legend Marvin Gaye first married Anna Gordy, his childhood sweetheart, in 1963. In 1976, Marvin filed for bankruptcy after falling behind on alimony payments to his ex-wife. A judge ordered him to pay her $600,000 from royalties of his upcoming album Here, My Dear, which was released in 1978 and was dedicated to Anna. At the time of his death in 1984, the 44-year-old Gaye still owed Anna just under $300,000 in back alimony.
Gary Coleman
Credit: Kevin Winter/Getty Images
Actor Gary Coleman had a meteoric rise to fame—and eventually a fall from grace—in the late 70s and 80s. While starring in sitcom Diff'rent Strokes, he earned $100,000 per episode. However, by the time the show ended in 1986, his adoptive parents and business advisor had mismanaged his earnings, forcing him into bankruptcy in 1999. After lawyers' fees, bad investments and a few legal issues, Coleman had to take a job as a security guard. After years of poor health, he died in May 2010.
Larry King
Credit: Paul Hawthorne/Getty Images
King started his career in broadcast in the 1950s and '60s as a radio announcer in Miami, Florida. In 1971, however, he was accused of stealing $5,000 from his then-business partner. Although the charges were dropped, King's reputation suffered at the time. King fell into debt and filed for bankruptcy in 1978. Fortunately for King, he soon landed a national radio talk show in Washington, DC, which eventually led to the Larry King Live TV program on CNN.
Cyndi Lauper
Credit: Jamie McCarthy/Getty Images
Singer-songwriter Cyndi Lauper, who is known for hits like Girls Just Wanna Have Fun, performed in the group Blue Angel before going solo. The band's only album was a flop; furthermore, their manager sued them for $80,000, which forced Lauper to file for bankruptcy in 1981. Lauper released a hit solo album, She's So Unusual, in 1983, and went on to become a Grammy- and Tony-award winning artist.
Aaron Carter
Credit: Frazer Harrison/Getty Images
Child stars often struggle to make the transition from child actor to adult. Aaron Carter, brother of Backstreet Boy Nick Carter, was no different. He opened for his brother's band in 1997 and released his solo debut album in December of that year. Carter's life and career took a downward turn in 2013, when he declared bankruptcy with $2 million of debt. At the time, he had only $917 in his checking account. Attempts to rebuild his career proved fruitless, and in November 2022 he was found dead in his bathtub, aged 34.
T-Pain
Credit: Carmen Mandato/Getty Images
In an interview with the radio show The Breakfast Club, rapper T-Pain revealed that he once went from having $40 million at the height of his career to having so little money in the bank that he had to borrow money to get his kids burgers. "Now I know what the high end is and what the low end is," said T-Pain. "I've been mega-rich, I've been super broke, right in the middle of thinking I was mega-rich, and then got rich again, and you know learned how to really give a s*** about money." The rapper is releasing new music, won the first season of Fox's The Masked Singer, and has done better financially since learning how to manage his money.
Kelly Rutherford
Credit: Emma McIntyre/Getty Images
Kelly Rutherford, whose acting career spans from soap operas to hit TV shows, is best known as Lily van der Woodsen on the CW's Gossip Girl. But Rutherford's money problems stem from a legal dispute with her ex-husband, Daniel Giersch. Five years after she initiated divorce proceedings, Rutherford revealed that she was penniless. Her legal fees and travel expenses to visit her children, who were sent to live with Giersch in Germany, forced her to declare bankruptcy; however, she has managed to rebuild her net worth back up to $1 million.
TLC
Credit: Vinnie Zuffante/Michael Ochs Archives/Getty Images
The members of 1990s girl group TLC infamously found themselves low on cash even after the massive success of their 1994 album, CrazySexyCool. Group member Lisa "Left Eye" Lopes (who sadly died in 2002) explained in a documentary that due to taxes and fees paid to the recording studio and record company, the three band members earned only $300,000 from the album – even though it which sold 15 million copies. The former group members may have enjoyed success in the music industry, but their fortunes have not always been so lucrative. Tionne "T-Boz" Watkins filed for bankruptcy in 2011 with over $1 million of debt and now has a net worth of just $1.5 million.
Willie Nelson
Credit: Brandon Bell/Getty Images
Country music superstar Willie Nelson has had a long, storied career, but in 1990 he found himself facing a $16.7 million tax bill from the IRS. He was able to settle the debt for $9 million in 1993 and recorded an album called The IRS Tapes: Who'll Buy My Memories? to help pay off the rest of his debt. It took awhile for Nelson to pay off all of his debts, but by 1999 he was back in the black with an estimated net worth of $25 million.
Dennis Rodman
Credit: Ilya S. Savenok/Getty Images
During his 12 seasons in the NBA, Dennis Rodman earned more than $27 million. However, he has since lost a large portion of his fortune due to poor money management by a financial advisor named Peggy Ann Fulford. Authorities later learned that Fulford had overseen 85 bank accounts and laundered money through more than 20 shell corporations, including three in Rodman's name. She was sentenced to 10 years in prison for scamming her victims and ordered to pay $5.7 million in restitution.
Sinbad
Credit: Frederick M. Brown/Getty Images
Comedian David Adkins, better known as Sinbad, starred in several popular movies and TV shows throughout the 1990s. After filing for bankruptcy in 2011, he told TMZ that he was nearly $11 million in debt. Reportedly, he owed $374,979 to American Express, $32,199 to Bank of America and $2.3 million to the California Franchise Tax Board in 2001. He also owed $8.3 million to the IRS. Since then, Sinbad has managed to get his finances back on track and currently has a net worth of $4 million.
Corey Haim
Credit: Bryan Bedder/Getty Images
After appearing in such hits as The Lost Boys and License to Drive, Corey Haim was one of the biggest young stars of the late 80s and early 90s, before his career was derailed by drug addiction. Before his tragically early death in 2010 aged just 38, Haim was so broke that he didn't even own a car. The Canadian actor filed for bankruptcy in 1997, owing $100,000 to the IRS and $100,000 in debt. In 2001, he tried selling some of his hair and one of his teeth on eBay to raise cash.
Dionne Warwick
Credit: Mike Coppola/Getty Images
Dionne Warwick is a legend in the music industry. Over the course of an enduring career dating back to the mid-50s, she has earned five Grammys and sold more than 100 million albums. In 2013, however, Warwick was down to her last $1,000 and had amassed tens of thousands in credit card debt, as well a $10 million tax bill. She blamed her downfall on financial mismanagement and a compulsive shopping habit.
Meat Loaf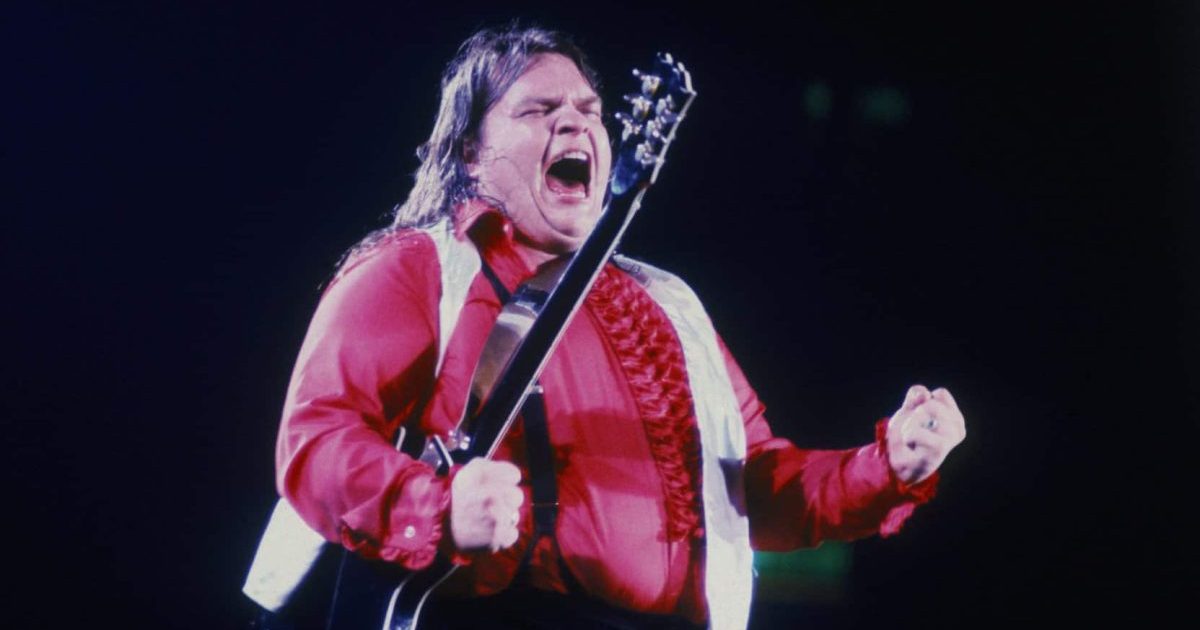 Photo by Keystone/Hulton Archive/Getty Images
When Meat Loaf released Bat Out of Hell in 1977, there was no doubt that a star had been made. However, due to lawsuits against him, Meat Loaf's legal fees were through the roof. At one point he shared that he had $100 million worth of lawsuits against him, so the fact that Meat Loaf filed for bankruptcy in the 1980s isn't shocking.
Wesley Snipes
Credit: Mike Coppola/Getty Images
Thanks to such blockbuster movies as White Men Can't Jump, Demolition Man and Blade, Wesley Snipes was one of the biggest names in Hollywood in the 90s, but things went south in 2008. After being convicted of tax fraud, the actor spent a year in federal prison. His troubles started when he followed the advice of an anti-tax advocate, but he also spent lavishly, buying an $8 million mansion in Alpine, New Jersey. These days, he's back on screen with films such as Dolemite Is My Name and Coming 2 America.
Gary Busey
Credit: Vinnie Zuffante/Michael Ochs Archives/Getty Images
A one-time Best Actor Oscar nominee for The Buddy Holly Story, Gary Busey has for many years been better known for his erratic real-life behaviour than his on-screen performances. The Point Break and Under Siege actor filed for Chapter 7 bankruptcy in 2012, owing more than $10 million to creditors and the IRS. Busey's personal struggles over the years, including cocaine addiction and sexual misconduct allegations, date back to brain damage he suffered in a 1988 motorcycle accident.
Mekhi Phifer
Credit: Alberto E. Rodriguez/Getty Images
Actor Mekhi Phifer, who starred in the hit TV series ER and opposite Eminem in the movie 8 Mile, filed for bankruptcy in 2014, claiming $1.3 million in debts and only $67,000 worth of assets. Phifer was earning $7,500 a month in income but his monthly expenses totalled $11,600. His luxury purchases – including an extensive gun collection and leather bed – contributed to his financial problems.
Joe Francis
Credit: Neilson Barnard/Getty Images
Joe Francis, founder of the Girls Gone Wild franchise, was once so wealthy that he owned a Bentley Flying Spur and Cadillac Escalade. But by 2015 he was facing arrest for failing to surrender his luxury cars ordered by a bankruptcy judge as part of his ongoing legal troubles. He had been convicted of assault and owed over $10 million to casino magnate Steve Wynn. His final downfall was allegedly trying to conceal those vehicles. He has spent recent years at an estate in Mexico with his family.
Donald Trump
Credit: Joe Raedle/Getty Images
Donald Trump has never personally filed for bankruptcy. However, six of his casinos and hotels went bankrupt between 1991 and 2009. The first bankruptcy was filed by Trump Taj Mahal in 1991 after only a year in operation; it was $3 billion in debt. Within another year, Trump filed for bankruptcy on three more businesses: Trump Castle, Trump Plaza and Casino, and the Plaza Hotel. The last two racked up $800 million worth of debt. Trump Hotels and Casinos filed for bankruptcy in 2004. Four of his casinos had a combined debt of $1.8 billion. In 2009, Trump Entertainment Resorts filed Chapter 11 bankruptcy.
David Cassidy
Credit: Vinnie Zuffante/Michael Ochs Archives/Getty Images
In 2015, actor and singer David Cassidy had debts exceeding $10 million. He owed $290,000 to Wells Fargo, $21,000 to American Express, $17,000 to Citibank and $102,000 to an attorney. The former Partridge Family star was arrested three times between 2010 and 2014 on charges of driving under the influence. His wife divorced him after his third arrest and he died in 2017 at the age of 67 from organ failure.
Johnny Depp
Credit: Srdjan Stevanovic/Getty Images
Despite the fact that Johnny Depp is one of the most famous actors in the world, his financial mismanagement has led to him filing a lawsuit against his agents. The actor has spent a large portion of his $650 million fortune (mostly earned from the Pirates of the Caribbean franchise) and now claims that his former representatives did not properly manage his money. Depp's situation hasn't been helped by his legal and professional woes in the wake of his very public split with wife Amber Heard, and her allegations of abuse.
Floyd Mayweather
Credit: Mark Brown/Getty Images
Famed boxer Floyd Mayweather has had his share of problems in recent years. In 2009, he defaulted on a $167,000 car loan; three years later he filed for bankruptcy and claimed that he owed the IRS $61 million. It was reported in 2015 that Mayweather still owed the IRS $22.2 million. In 2022, YouTuber Jake Paul accused Mayweather of not paying his brother Logan Paul the revenue he was owed for their fight in 2021.
Ed McMahon
Credit: Kevin Winter/Getty Images
Throughout the years, game show host Ed McMahon awarded millions of dollars to contestants. As well as hosting Who Do You Trust? and Star Search, he supported Johnny Carson on The Tonight Show, coining the famous catchphrase, "Here's Johnny!" But despite McMahon's success, he was eventually forced to declare bankruptcy due to his extravagant spending habits. This debt forced lenders to go after McMahon for a $4.8 million home loan, leaving him nearly penniless at his death in 2009.
Lil' Kim
Credit: Rich Fury/Getty Images
Rapper Lil' Kim has gone through a lot personally, including numerous run-ins with the law, abusive relationships and a slew of cosmetic surgeries that have rendered her unrecognisable. When she tried to file for bankruptcy in 2018, it was discovered that she hadn't paid taxes in seven years. She reported being $4.08 million in debt with only $2.57 million worth of assets, and her $2.3 million mansion was reportedly in danger of foreclosure. In 2019, a judge dismissed her case.
Fantasia Barrino
Credit: Theo Wargo/Getty Images
After winning American Idol in 2004, Fantasia Barrino's debut album Free Yourself went platinum, and her career looked set to go from strength to strength. Alas, she suffered a major setback when she lost her North Carolina home to foreclosure in 2009. After Barrino failed to make payments on her $1.1 million loan, the singer went from Grammy-nominated artist to homeless in just a matter of years.
Lauryn Hill
Credit: Theo Wargo/Getty Images
After first breaking big with a role in Sister Act 2 before finding fame with The Fugees, R&B artist Lauryn Hill led a successful life in the limelight until she dropped out of sight. Despite the success of her 1998 album The Miseducation of Lauryn Hill, she soon waned in popularity, and her public appearances became strange and often ended in brushes with the law. Eventually, Hill was sent to prison for three months after failing to pay over a million dollars in back taxes.
Abby Lee Miller
Credit: Noam Galaii/Getty Images
Lifetime's Dance Moms, a reality show about the fraught world of competitive dance instruction, was set at Abby Lee Miller's Abby Lee Dance Company in Pennsylvania. Miller filed for bankruptcy in 2010, but later pleaded guilty to bankruptcy fraud after investigators found $775,000 in hidden bank accounts. Miller was released from prison in 2018.
LaToya Jackson
Credit: John Phillips/Getty Images
Entertainer La Toya Jackson, middle child of the famed Jackson family (with siblings including Janet and the late Michael), has worked as a singer and TV personality. However, Jackson was forced to declare bankruptcy in 1995 after she failed to stay for her full six-month contract with the Moulin Rouge club in Paris. She later tried to re-open the bankruptcy in 2010, but this was denied by a judge.
Drake Bell
Credit: Kris Connor/Getty Images
Actor, singer and former teen star Drake Bell, best known for his role in 2000s TV series Drake & Josh, filed for Chapter 7 bankruptcy in 2014. He had more than $1 million in assets but declared $2.17 million in debt on court documents. Bell's house on Los Feliz, which he had purchased for more than $2 million, was lost in foreclosure. He's struggled with many legal problems since, including DUI arrests, and allegations of sexual misconduct and child endangerment.
Ulysses S. Grant
Ulysses S. Grant's contributions to history are difficult to overstate. Not only was he the 18th President of the United States of America, but he was also an accomplished Civil War General, as well as a competent investor. None of these accomplishments protected him from monetary difficulties, however, as he was left penniless in 1884 after a partner in his financial firm embezzled his money and absconded. Grant received a military pension and even sold the rights to his memoirs to Mark Twain, but neither cancelled out the costs of being treated for throat cancer.
Wayne Newton
Credit: Jesse Grant/Getty Images for Tyler Robinson Foundation
In 1983, Wayne Newton was the highest-paid performer in Las Vegas. The lounge singer had flirted with fame in short bursts from the 60s onwards but was never able to keep hold of the fruits of his labour. In 1992, Newton declared bankruptcy with $20 million in debts, and in 2005 he was sued by the IRS for failing to pay tax on the sale of his mansion. In 2010, another of his homes was seized by the bank, owing to Newton failing to pay back a $3.35 million loan. Yikes!
Teresa Giudice
Credit: Amy Sussman/Getty Images
Between her numerous appearances on The Real Housewives of New Jersey and her multiple best-selling cookbooks, reality star Teresa Giudice has always had more than one income stream to finance her lavish lifestyle. However, that didn't stop her from declaring bankruptcy and claiming $10 million in debts while allegedly hiding numerous assets. This dicey legal manoeuvre led to Giudice serving a 14-month prison sentence in 2015, after being convicted of 39 counts of mail fraud, wire fraud, bank fraud and bankruptcy fraud.
Isaac Hayes
Credit: David Redfern/Redferns
In his decades-long career, Isaac Hayes released countless records, wrote a best-selling cookbook and even managed two separate restaurants. However, the soul singer also filed for bankruptcy in 1977, claiming he owed over $5 million in taxes. As for how he lost his considerable fortunes, he blamed his record label's hands-off financial management, as well as his own penchant for lavish spending.
John D. Rockefeller
Credit: General Photographic Agency/Getty Images
Even though he died way back in 1937, John D. Rockefeller's name is still synonymous with wealth. Known as both the wealthiest American of all time and the richest person in modern history, he nevertheless managed to lose a significant chunk of his fortune in 1929, due to the Great Depression. Though oil was one of the only industries not completely decimated by the crash, Rockefeller still lost the equivalent of ten billion dollars, with $709 million of his wealth in 1929 dollars vanishing basically overnight.
Clarissa Dickson Wright
Credit: Dan Kitwood/Getty Images
In the late 70s, Clarissa Dickson Wright was in an incredibly comfortable position. Her late mother left Wright £2.8 million in inheritance, which should have lasted the rest of her life. Unfortunately, her mother's death impacted Wright psychologically, and she responded by spending recklessly on yachts, private jets, luxury hotels and copious amounts of alcohol. By 1982 she had lost it all and was close to homelessness, and even her incredibly successful show Two Fat Ladies wasn't enough to restore her to her former wealth.
Tori Spelling
Credit: Mindy Small/Getty Images
Tori Spelling is the child of legendary TV producer Aaron Spelling, a man whose empire was worth $600 million when he passed away in 2006. However, concerned about her daughter's ability to spend responsibly, Tori's mother Candy limited her daughter's inheritance to a comparatively paltry $800,000. Despite having an acting career of her own, Tori Spelling soon drained her checking account, sometimes spending $60,000 dollars in one day while shopping for clothes and accessories.
Maureen O'Conner
Maureen O'Conner was already a respected figure in the public eye before she became massively wealthy. Before she met her husband, the Jack-in-the-Box fast food founder with a net worth of $50 million, she had already been elected to the San Diego City Council, and she would go on to be mayor of the city too. Unfortunately, her husband's death led to a gambling addiction and a resulting tendency towards money laundering, which resulted in the obliteration of her $13 million fortune.
John Hervey
Credit: Daily Express/Hulton Archive/Getty Images
When John Hervey woke up on his 21st birthday in the late 70s, he did so with a tidy $6 million inheritance, which he was granted thanks to his proximity to the British royal family. He quickly increased this fortune even further with a series of smart investments in real estate, but the money was not to last. In addition to spending immense amounts on yachts, escorts and cars, Hervey spent over $9 million on illicit substances, which led to his destitution, deportation, and even organ failure.
Barbara Hutton
Credit: Keystone/Getty Images
Owing to the fact that her life was a mix of blessings and tragedies, Barbara Hutton was nicknamed "poor little rich girl" by the press from a young age. She inherited the $50 million Woolworth fortune in the early 1930s but frittered it away by buying extravagant gifts for friends and partners, even indulging in art pieces owned by Marie Antoinette only to give them away. In 1979, she died almost penniless, having had seven husbands (including Hollywood legend Cary Grant) and numerous affairs.