The Devastating Story Of The Boy Who Played Micheal Banks From Mary Poppins
Mary Poppins instilled many a generation with wonder and magic – there aren't many of us who would have turned down the chance to have a nanny like her, or even a best friend like the chimney sweep Bert.



This was the movie that allowed Julie Andrews and Dick van Dyke to solidify their statuses as Hollywood legends. Karen Dotrice and Matthew Garber, who played the parts of the kids, also quickly gained star status.

However, not many people know that one of these stars is no longer with us.
You'll probably recognise Michael Banks as Matthew Garber, the mischievous kid in Mary Poppins. But you might not know that he died tragically at the age of 21.
In his teenage years, Garber had taken a break from acting after his experience as a child star. He may have planned to return to the big screen later on in life, but unfortunately never got the chance to.
The young actor was on holiday in India in 1976 when he contracted hepatitis. Not knowing that he had the disease, by the time it had spread to his pancreas it was too late for any kind of treatment. He passed away one year later.
A rumour that Garber had contracted the disease after unsafe drug use, but his brother maintains that this is incorrect, saying that it was most likely caused by consuming bad meat.
Matthew Garber was named a Disney Legend in 2004.
Speaking about her on-screen brother, Karen Dotrice admits that she wishes she had kept in contact with Garber after their time together on Mary Poppins:
"I can't imagine making movies would have been half as much fun without him.
"He loved being naughty, finding and jumping off of small buildings on the back lot. While I was Victorian proper and wouldn't let myself get dirty or muddy, Matthew had a great sense of fun and danger.
"He was a daredevil and could have been a race car driver. And he did live a full life over his 21 years."
The movie brought us wonderful performances from Julie Andrews and Dick Van Dyke. The 1964 movie was laden with iconic songs and incredible special effects and to this day it remains one of the greatest musicals in the history of cinema.
You may know the film like the back of your hand, but do you know these 12 facts about the film?
1: It Took Over Two Decades To Get The Movie Rights.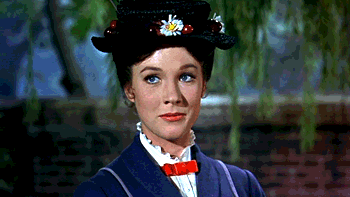 Mary Poppins was originally a series of eight children's books written by P. L. Travers and published over the period 1934 to 1988. Initially P.L Travers denied Walt Disney the rights to her story for over 20 years as she was very precious about the story of Mary Poppins, and hated the idea of it being animated. After years of persuasion, she finally agreed to the movie, providing that she could have script approval rights.
2: A Completely Different Cast.
Walt Disney had a completely different idea about who he wanted cast in the role as Mary Poppins and Bert. He originally wanted to cast Angela Landsbury and Carey Grant. I'm so glad he didn't!
4: P. L Travers Hated The Film.
After resisting handing over the rights to her book for 20 years, Travers soon regretted doing so when she saw the film.
5: Some Of The Nannies Lined Up Are Actually Men.
Though I'm not sure which are if I'm honest.
6: A Spoonful Of Polio.
Walt Disney ordered his people to create a song that would wow over Julie Andrews, in order for her to say yes to the part. One of the songwriters told the rest about their children receiving the polio vaccine. He said they soaked a cube of sugar with the vaccine and let the children take them that way to make it easier. Boom- Spoonful of Sugar!
7: They were sued over Supercalifragilisticexpialidocious.
Try saying that first thing in the morning. The Sherman Brothers claimed to have wrote the song, but they were called out by Barney Young and Gloria Parker. They claimed to have wrote a similar song years before. They were unsuccessful in court however due to lack of evidence.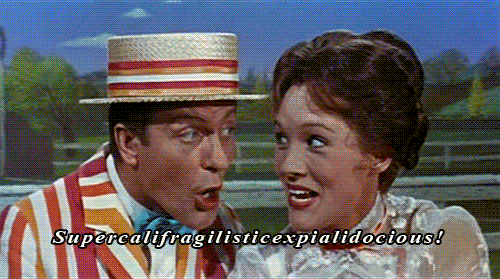 8: Dick Van Dyke Doesn't Think He Deserved To Be In The Film.
It was one of his greatest roles but he still doesn't believe he deserved the part. He believes there were serveral other actors who could have done a lot better than him.
9: The Kid Who Played Micheal Banks Got Paid Extra To Film The Rooftop Scenes.
Matthew Garber was scared of heights, so producers offered him an extra 10 cents for every take.
10: Julie Andrews Nearly Said No.
Julie had her heart set on taking the lead of Eliza in My Fair Lady, and nearly said no to Mary Poppins. When she learnt Audrey Hepburn landed the role of Eliza, Julie decided to take the part of Mary Poppins.
11: The Planning And Composing Of The Songs Took Over 2 Years.
However there are rumours it took actually 3 years.
12: Walt Disney Considered The Film To Be His Crowning Achievement.
And after spending 20 years to get the rights to the book, I should hope so. He must have known it would be a hit quite early on, as he attended the film premier, something he's only ever done once before at Snow White and the Seven Dwarfs.
Mary Poppins is well over 50 years old now but I think you'll all agree that the film is still practically perfect.