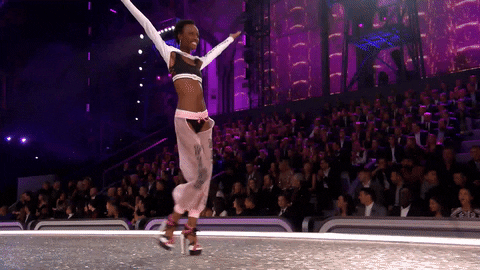 This week, A group of incredibly brave female protesters staged a demonstration outside the popular Victoria's Secret store on Oxford Circus, London.
What exactly were they protesting? Well, they were protesting against the fashion industry's severe lack of diversity, and even better, they were reportedly walking through the clothing store yelling "fashion has failed us!" over and over again. Pretty amazing right!? In fact, another woman was carrying a placard reading 'we want fashion diversity for all brands', while another sign used the hashtag 'fallen angels'…. and I LOVE it!
The protest happened mere days after the annual Victoria Secrets fashion show, which took place in New York earlier this week. And if you've been keeping up with underwear-related news, you'll know that the show had already stirred up some controversy after Ed Razek, VS's chief marketing officer, dismissed the people's calls for more inclusive models, such as trans and plus-sized models…. of course, he later issued an "apology" for his remarks.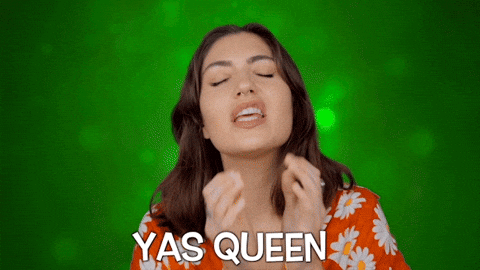 Other signs which were present at the protest included 'Embracing every body type' and 'We want equality at Victoria's Secret', as MailOnline reports.
Videos which were posted on social media show the women getting changed into their underwear inside the store, before then marching with ride and ferocity through the shop itself.
The protest seems to have been organized in a collaboration with the clothing brand Nunude.
Posting on Instagram, they wrote:
"So today this happened – Nunude the first UK diverse brand proving skin tone underwear for ALL women collaborated with @love_disfigure campaigners of diversity.
We the Fallen Angels went to @victoriassecret and Oxford Circus – to demand more diversity! It's not just about body Diversity or skin! It's about every single difference! We are all equal! We are all loved and we are all beautiful."
While Love Disfigure, the second party campaign group who were also behind the protest, wrote:
"Amazing Day shared with my lovely friends Fallen Angels campaigning for Diversity in the Fashion Industry.
We march into @victoriassecret and stripped down to our @nunnude_official underwear shouting we want diversity on our runways.
Then found ourselves in the middle of Oxford street calling for Change within the fashion industry."
And here's what Ed Razek responded with after being questioned about the diversity on the Victoria Secret's catwalk; 
"It's like, why doesn't your show do this? Shouldn't you have transsexuals in the show? No. No, I don't think we should. Well, why not? Because the show is a fantasy. It's a 42-minute entertainment special. That's what it is."
However, as mentioned before, Razek did later apologize for his remarks, saying:
"My remark regarding the inclusion of transgender models in the Victoria's Secret Fashion Show came across as insensitive. I apologize.
To be clear, we absolutely would cast a transgender model for the show. We've had transgender models come to castings… And like many others, they didn't make it… But it was never about gender.
I admire and respect their journey to embrace who they really are."
Hmmmmmmm.
Please read this important message from Ed Razek, Chief Marketing Officer, L Brands (parent company of Victoria's Secret). pic.twitter.com/CW8BztmOaM

— Victoria's Secret (@VictoriasSecret) November 10, 2018
Halsey (the singer), who actually performed at the Victoria's Secret show this year, also took to the internet in order to address the comments.
She wrote:
"As a member of the LGBTQ+ community, I have no tolerance for a lack of inclusivity, especially not one motivated by stereotype."
Unsurprisingly, the latest Victoria's Secret show hit it's lowest viewing figures ever this year, at 3.27 million, which is it's smallest since the show began way back in 2001.
Look out Victoria's Secrets. Women of the world are getting more WOKE, and they're coming for you and your undiverse underwear shows!